Photos courtesy of Gerry Kisil and Swimming Canada/Ian MacNicol.
Fantastic tickets grant the couple access to the lower section of the bleachers, to a prime spot near the pool. The vantage point is superb.
From there, without any squinting, Gerry Kisil and his wife Jocelyn see their son enter the scene.
These are the 2016 Olympic Games in Rio de Janeiro and, in couple of minutes, the men's 100-metre freestyle semifinal will begin right in front of them. And there — swimsuit- and cap-clad, amongst the sport's elite — is their Yuri.
Which, for Gerry, triggers something he never expected.
Something he describes five years later as "this out-of-body McDonald's advertisement experience." Because in real time, as Yuri strides across the deck toward the starting blocks — "in front of the world media, with all the lights on him" — Gerry's mind is flooded by images.
Essentially a slideshow — in his head — of parenting snapshots. "Of being with Yuri when he was four, five, six years old at the swimming pool, of holding him in the water when he was a baby," Gerry said the other day. "It was bizarre. It'll stick with me forever.
"Just talking about it, I get that feeling again. I wish everybody could experience it, especially every parent. It's unbelievable. I'm speechless."
Later, after those Olympics, Dad relayed the details of the extraordinary sensation to his boy.
Who loved hearing about the emotional moment. "It really meant a lot to me."
Who compares his dad's vision to a credit-card commercial.
"Like this little kid playing hockey and then, 20 years later, he grows up and he's Sidney Crosby doing dirty dangles and shooting and scoring goals in the NHL," said Kisil. "It was like that for him — he got these flashbacks of taking me to all these small meets and watching me step up on the blocks as a little kid.
"That was really touching and really cool."
The Calgarian went on to qualify, too, for the 2020 Olympics in Tokyo. But that event was witnessed firsthand by no fans, by no family members. Instead, parents monitored their children's fortunes on living-room televisions.
That disappointment is hard to shake. "Not the same at all," said Gerry. "Not even the same league."
But the Kisils will always have Rio. Thanks in part to that tear-jerking montage that had played out in his mind's eye, it stays fresh.
"These are people that I only watched on TV since I was a little kid," said Dad, an instructor at the Alberta University of the Arts. "That was the epitome of athletic prowess. And I'm sitting at the Olympics, watching my son doing what all these Olympic athletes were doing when I was growing up. It was surreal."
And, being only 26 years old, the son's memory-making adventures are far from over.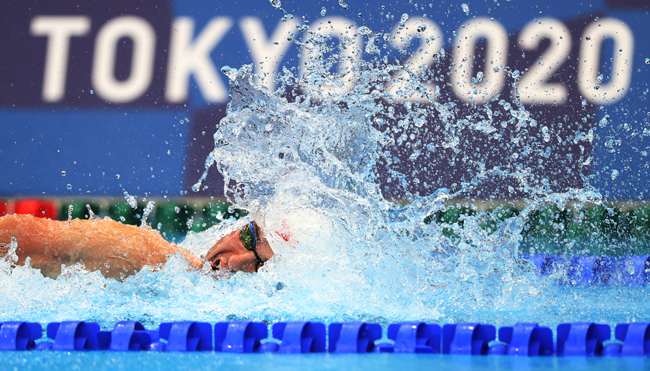 Right now — after the five-year grind to reach Tokyo, after a post-Olympic trip to Naples, Italy, to participate in International Swimming League meets — Yuri Kisil is back in Calgary.
In the pool every single day, sure.
But happily home.
Asked about the comforts of his old stomping grounds, he sighs. "Yeah, it is amazing," said Kisil. "You definitely feel the wear and tear of being on the road so much. Even if you don't notice it, when you get back and get that whole load off your shoulders, you do realize, 'Wow, I was really tired.'
"It's a lot less stressful when I'm at home, I find. Which I really enjoy. I can just focus on training and spending time with the family."
And shovelling down bushels of home-cooked grub.
Topping his must-eat list is one special meal — rigatoni, with spicy and mild sausage, in cream sauce. Kisil doesn't even have to ask for it. Mom knows.
"He loves it," said Dad, who later, via text, shares the recipe. "In fact, being swimming parents we often had swimmers stay with us while they were here from out of town for meets. We would make this dish for them and all swimmers love this dish."
Kisil, in particular, can withstand the calorie bonanza, the more the better on that stretched-out 6-foot-6 frame of his.
That has always been a challenge — his build being among the first things people notice.
Consider, for instance, his brush with James Magnussen. Kisil shared the pool with the Aussie sprinter at the 2014 Commonwealth Games. "I had to tell myself, 'Don't look over at him when he's stepping on the blocks. Focus on your race. Focus on your lane. Don't get star-struck. You've got a job to do.' It was to that degree."
In that event — 100-metre freestyle final — Kisil managed to place fourth. A few days later, in the dressing room preparing for another race, he overheard Magnussen describing him to someone.
"He's so skinny, but he's going really fast."
Compliment banked, Kisil offered Magnussen a quick smile. "I was thinking, 'Holy cow. My hero is talking about me. This is super cool.' That's one experience I'll never forget."
Magnussen's remark also happens to do a nice job of summing up Kisil.
Because he is very slender. Because he is very swift.
The transformation — on both fronts — took place in his mid-teens.
By that age, having already dropped cello lessons and soccer participation to concentrate on the pool, he was a solid competitor for the Cascade Swim Club. Then, in a single year, with the tape measure popping and the stopwatch clicking, he shot up a foot, to 6-foot-2.
Everyone — including Dave Johnson, Cascade head coach and long-time fixture on the national scene — snapped to attention.
"The coach's eyes lit up," said Gerry. "Up till then, we just knew that Yuri was good, that he enjoyed it, that he was getting better. But it wasn't until the coaches, Dave specifically, told us that (the Olympics) was a possibility that we started thinking in those terms. We had no idea that was in the cards."
However, Kisil already knew what he wanted. He remembers sitting on the couch at a family friend's cabin and, on a tiny television, watching the 2008 Summer Games in Beijing. He was a month shy of his 13th birthday.
"A fond memory — just watching Michael Phelps do his thing," said Kisil. "It was so so cool. I remember my family going, 'Well, maybe that'll be you some day.' At the time, I was, 'I hope so, but, wow, I don't know. That's pretty crazy.' (By winning eight gold medals) he made history which, honestly, may never be broken. How can you not be excited after seeing something like that? I'm thinking, 'Man, I want to be like that guy.'"
And to think one day Kisil would be racing Phelps. (In fact, years later, he came close to beating the legend, getting out-touched in a 100-metre barnburner. Out of the pool, they exchanged pleasantries. "Then he went to give me a little knock on the shoulder, kind of a pound on the shoulder, and I flinched," recalled Kisil. "Why did I do that? I felt like such a weirdo. Involuntarily, my body just flinched because this guy's the greatest swimmer in history." He laughs. "I've talked to Phelps since. He's a very, very nice guy.")
The growth spurt gave him an edge.
The nickname gave him an identity.
Joel Greenshields, Cascade clubmate and Olympian, dubbed him The Missile (which rhymes catchily with Kisil's last name). "Because that super cool guy starting calling me The Missile, all the other kids did, too," he said. "All of a sudden, it took off."
As did the young man.
Projected to be one of Canada's backstrokers for the 2013 world junior championships in Dubai, he tore his medial collateral ligament a month before the trials. To stay sharp, and put less strain on his knee, he did a lot of freestyle — and ended up qualifying in the 50-metre freestyle (and shattering a national record). "I went from being a nobody in the freestyle to one of the best in Canadian history for my age. Pretty crazy."
Making the senior national team the following year — and competing in the Commonwealth Games and the Pan Pacific Championships — promise was unmistakable. Kisil remembers hearing that his times would have qualified him for the previous Summer Games, 2012 in London.
"I was like, 'Holy crap. I could be an Olympian in 2016.' And that's all I was thinking about."
Everything, though, boils down to the trials — "Basically, one competition and one shot at making the Olympics" — and anything can happen, as he discovered. "Friends who I thought were definitely going to make the team were not making the team, and these people I'd never even heard of were making the team."
For Kisil, placing second to chum Santo Condorelli in the 100 freestyle sealed his fate. He was Rio-bound.
"The stresses of making the team, all of that blew off my shoulders as soon as I touched that wall," he said. "I've talked to other athletes … when they make their first Olympics, they all experience the same thing. Almost a surreal moment … it sets in, but it doesn't fully set in that you've accomplished this goal you've had ever since you were a little kid."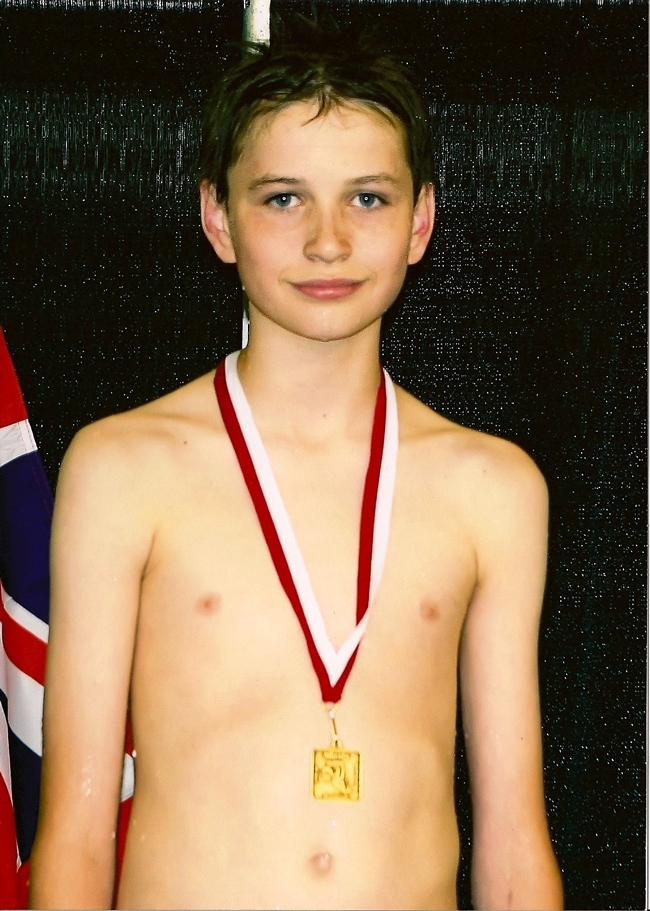 The lead-up to Tokyo had been unprecedented for Kisil — and for every other elite performer on the planet.
Because of pandemic restrictions, he went four straight months without swimming a stroke.
"Which is probably four times longer than I've ever been out of the pool in my life," he said. "So that was quite an interesting ordeal. It was a lot of uncertainty."
Surely, given the sport's demands, a chance to stay dry for a stretch had been a welcome breather? "It's like, 'Oh, this is how it feels to not be sore all the time and feel like you got hit by a truck.'"
For a guy who has trouble maintaining his weight — Kisil, if he's not careful, can shrivel from 200 pounds to 182 — the lockdown was also an opportunity to build up some heft.
"You see sprint men — they're jacked. When you see me coming along, especially when I was younger, I looked like a little boy," he said, laughing. "I used that time to put on as many pounds as I could, so I have a bit of flubber going into training and I can turn that into muscle."
Still, uncertainty around the Tokyo Games became unsettling.
Trials were repeatedly delayed, to the point that Kisil wondered if they'd have to select a team "off paper." In other words, based on past results instead of in-water displays.
Eventually, June in Toronto, a proper qualifier was staged and he grabbed spots in three events. Off he went.
At the Tokyo Aquatic Centre, the Canadian men placed fourth in the 100-metre freestyle relay, winding up a whisker away from Olympic bronze.
"A mixture of emotions," said Kisil. "There's tons of positive things to be very, very excited about. People didn't even expect us to make the final. To be pushing for a medal? It was a big surprise for a lot of people, even ourselves. But whenever you're that close, missing by a couple tenths of a second obviously kind of hurts."
Now, though, the Calgarian is looking forward.
He leaves shortly for Eindhoven, Netherlands, to race on behalf of the Toronto Titans in the International Swimming League.
In its third year, the ISL is the sport's version of the NHL, with a draft, global rosters — and actual paydays. Kisil is optimistic that the splash-for-cash concept will catch on.
"Honestly, ISL is a big reason why I'm still swimming today," he said. "I didn't know if I'd be able to keep going to the next Olympics, financially."
Now he can aim for the Paris Games, only three years away.
A commitment for 2024 means more of the usual. Nothing too complicated — nine pool practices every week and six dryland sessions — but plenty taxing.
All building toward a single meet's performance.
Do or die. Paris ou faillite.
"I consider myself a pretty relaxed person," said Kisil, who, in mid-December, is headed for Abu Dhabi and the world short-course championships. "But when it comes to swimming — something I care about a lot and put a lot of time into — it's hard not to get stressed about performing well."
He's learned how to channel the anxiety, to use it as fuel.
Working toward his first trials, he remembers he had been swimming like mad, showing well in practice — but totally depleting his reserves, leaving himself "dead tired" during the hours between the two-a-days.
But back in the water and thinking about the Olympics — and the one-shot audition on the horizon — and he was able to shed his lethargy. "All this stress just converts into energy, really helping me push myself."
Succeeding once, then twice, only reinforces his hard-earned process, making worthwhile the investment. Devoting countless hours, stroking countless lengths.
"As a little kid, teachers would ask what you wanted to be, and I'd always put down, 'Olympian.' So that realization is pretty cool," said Kisil, who commemorated his Rio appearance with a five-ring tattoo across his right ribcage. "Every so often, I say to myself, 'Holy crap, I was at the Olympics.'
"Even to this day, making two is very surreal. I get hyped whenever I think about it."