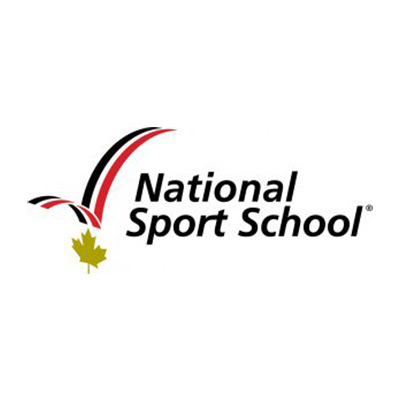 The National Sport School (NSS) at WinSport is designed for families of high-performance developmental and competitive athletes who wish to excel in both academics and athletics. We understand and accommodate the unique needs of student-athletes. Students learn and thrive outside the traditional school setting to achieve a high school diploma, pursue sport and plan for future post-secondary aspirations. The NSS is for families who want to ease the pressure inherent with traditional school offerings that cannot support or accommodate student-athlete needs including academics, training, and competitions. The National Sport School provides a supportive environment to enable developing high-performance athletes to mature as self-directed, life-long learners while pursuing excellence in sport. For 26 years, the National Sport School has brought together a community of like-minded student-athletes, families and educators. In 2021, the National Sport School joined The Palliser School Division (Palliser).
About the Awards
The Avish Makol Memorial Award, based on a student vote, goes to an athlete who is a positive role model in and out of school. Avish, an elite badminton player from Calgary, died at the age of 19 in a motorcycle accident in 2009.
School staffers single out four of the finest student-athletes — one each from Grades 9, 10, 11, 12 — for Citizen Awards, which recognize positive skills in the classroom and a positive attitude toward personal growth and societal change.
Avish Makol Award Recipient
Max Stretch was a very accomplished Ski Jumping and Nordic Combined athlete for over eight years before retiring. He still enjoys numerous outdoor sports and coached younger ski jumpers following his own retirement.
Max was an exemplary student at NSS and demonstrated exceptional leadership and character within our school community. During his time at NSS, Max was actively involved in the school leadership team and GSA club, he helped organize and present at numerous school assemblies and he was a member of the speakers' bureau.
Furthermore, Max was selected to represent the National Sport School at the Chief Superintendent Student Advisory Council (CSSAC) advising the Chief of the Calgary Board of Education on system-wide issues affecting students.
Adding to this time commitment, Max also volunteered to speak to visiting school groups at the Canadian Sport Hall of Fame about science, technology, sport artifacts, and inspirational moments of ski jumping with an emphasis on bringing awareness to the sport of ski jumping. As well, Max was a volunteer with Dogs with Wings and trained four young service dogs through their first year of developmental training.
In addition to Max's volunteerism and extra curricular activities, he was able to achieve academic excellence in all his courses throughout his years of high school. Max is currently a first year student at Western University.
Max is very deserving of the Avish Makol Award. His determination, compassion and persistence is evident in all aspects of his life. Max is respectful, inclusive and always willing to go out of his way to be thoughtful and kind to someone. He encourages and supports others, and is well respected by his peers and teachers.
Booster Club Citizenship Award Recipients
Grade 9 – Kaie Younger
Kaie has been playing soccer since she was 3 years old and currently plays for the Calgary Chinooks Soccer Club. Kaie came to the National Sport School without knowing anyone and her big smile and kind heart very quickly earned her many friends. Kaie demonstrated leadership in her classes and was always the first student to volunteer to help in her Teacher Advisory Group. She fostered school spirit in many activities throughout the school year. Kaie is friendly and happy to support her classmates. She has a great sense of humour and a positive energy, which endears her to others.
Grade 10 – Ava Rose Luscombe
Ava is a luge athlete, currently on the NextGen Canadian luge team. This is her sixth year sliding and third year competing with the Canadian team. She has competed in Canada, the U.S., Austria, Switzerland and Germany. In 2018, Ava Rose won the Youth A World Cup in Calgary and her biggest sport accomplishment was finishing third overall in the Youth A World Cup Circuit that same season. She is a very dedicated athlete and passionate about her sport. Ava Rose brings the same dedication and passion to her learning. She is an exceptional student with a friendly and positive attitude. She sets a positive example for her classmates and exemplifies the qualities of a NSS student. Ava Rose is a hard worker who strives for perfection in every aspect of her life and holds herself to high standards. Even while competing, she has managed to maintain an almost perfect academic average.
Grade 11 – Makenna Lebsack
Makenna is an Alpine Ski Racer who started skiing 12 years ago with the Lake Louise Ski Club at 5 years old. Makenna made Team Alberta for the 2019 Canada Winter Games and placed 2nd in Super G and 3rd in Giant Slalom. These placings gave her a spot on Team Canada for the second time at the 2019 Whistler Cup. Makenna was in a mentorship program with the Lake Louise Ski Club where older age groups were paired with younger athletes to provide opportunities for motivation and skill development and to increase a sense of community in the club. Makenna sets the bar high for herself in both academics and sport. She exemplifies the qualities of a NSS student and is always willing to help fellow students and teachers. Makenna is a kind and respectful individual with a friendly and positive attitude. She is an exceptional student who manages to maintain an almost perfect academic average even while competing.
Grade 12 – Mitchel Pedersen
Mitchel has trained and competed in trampoline and tumbling for about eight years. He has competed at a high level and has experienced the best parts of his sport. His greatest sport achievement so far is being on team Canada and competing at the World Age Group Championships. Mitchel is seen as a leader in his sport. He is a judge for Alberta Gymnastics Federation, as well as, a coach at the Calgary Gymnastics Centre. Mitchel is a very motivated and determined student who consistently achieves top results. He is a humble, respectful and kind individual who is helpful to others. He contributed to the school through his involvement in the leadership team and he helped organize and present at numerous school assemblies. Furthermore, Mitchel encouraged other students to become involved and to contribute positively to the NSS school community. He demonstrated excellent citizenship in the way he conducted himself both inside and outside of the classroom. Mitchel always achieved the goals set for himself in both academics and sport through persistence and hard work. Mitchel is currently in his first year at the University of Calgary.