The Calgary Booster Club is thrilled to see long-time board member and past president Don Buchignani inducted into the Alberta Sports Hall of Fame.
For Buchignani, the recognition — as a builder in swimming — is the latest honour in an accolade-filled career. From the Calgary Booster Club, he received the 2021 President's Award.
His work, particularly in swimming and diving, is well-established. Buchignani served as president of the University of Calgary Swim Club. He was also the Lindsay Park Sports Society president for a dozen years.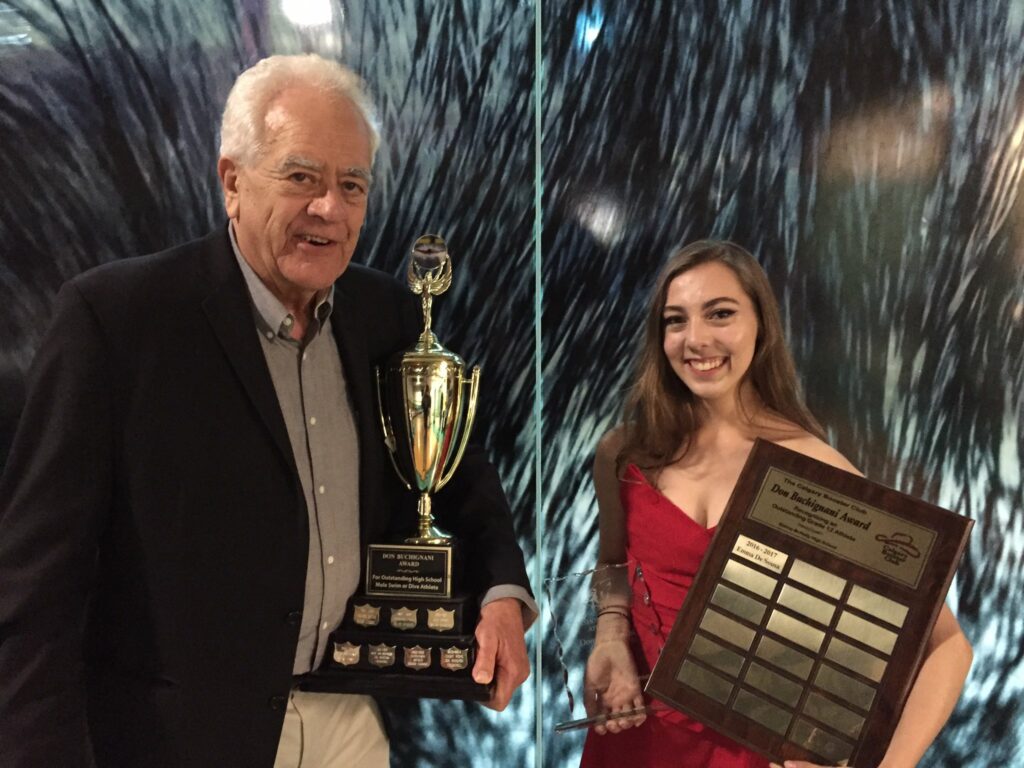 While coaching volleyball, basketball, hockey, and cheerleading, he excelled at the pool, guiding the swimming and diving teams at St. Francis High School. For more than 20 years, he was the official starter at the city's annual high school meet.
On behalf of Swim Canada and Swim Alberta, he sat on numerous committees. Buchignani also operated as the Swim Canada team manager at the 1992 Barcelona Olympics, 2007 world championships, and 2008 Beijing Olympics.
Joining Buchignani are four other builders, two athletes, and four award winners.
"We are proud to welcome these new Honoured Members into the Hall," Tracey Kinsella, executive director of the Alberta Sports Hall of Fame, said in a statement earlier this week. "Their contributions to sport in our province are incredible and humbling. They have truly earned the right to have their names added to our Hall."
On Oct. 21, Buchignani and the rest of the incoming class — Darlene Currie (basketball athlete), Jessica Sloan (para-swimming athlete), George Kingston (hockey builder), Jackie Rae Greening (curling builder), David Legg (multi-sport/Paralympic builder), Dale O'Brien and Daryl O'Brien (canoe/kayak builder), Daryl Slade (Bell Memorial Award), Bruce O'Neil and Robbie McNab (Achievement Award), ACAC founding members (Pioneer Award), Guy Weadick and Flores LaDue Weadick (Pioneer Award) — will be officially inducted during a banquet at the Red Deer Polytechnic Main Theatre.