Photos courtesy of Dave Holland.
Details do not fade. Because, for Alex Gough, this is one indelible experience.
Despite being a race-tested luger with appearances at the 2006 and 2010 Olympic Games, she had never graced a World Cup podium.
Till, thrillingly, one memorable afternoon in Winterberg, Germany, when the Calgarian earned bronze.
Imagine the emotion, the elation, of living that remarkable moment.
But something else that day remains vivid for Gough — the nervous behaviour of the man in charge of Germany's hotshot lugers. "Super stressed out," she said, "and I couldn't figure out why."
Post-race, when a big cake was rolled out to mark the German women's latest milestone win — 100 (!) consecutive first-place finishes in World Cup action — their coach's unease suddenly made sense.
"I was like, 'Oh. I came close to ruining your party,'" Gough said, chuckling.
Because with the results assumed, with the cake already customized and prepared for presentation, she had put a serious scare into their podium-topping stronghold.
Then again, no one could really blame the Germans for pre-ordering their baked goods, for pre-organizing their celebrations. The team's performances in those days were predictably dominating, adding up to 13 years' worth of unbroken supremacy.
Two seasons earlier in Sigulda, Latvia, a Ukrainian slider had come within a blink of toppling the golden girls. "That nearly broke their streak," said Gough. "I remember the whole circuit hoping to see it happen."
But no one got to see it happen that day.
Nor on Gough's big day in Winterberg. Despite her best efforts, the German women's spree continued as the 2010-11 World Cup schedule played out:
At Calgary — 101st straight victory
At Park City, Utah — 102nd
At Königssee, Germany — 103rd
At Oberhof, Germany — 104th
At Altenberg, Germany —105th
Which brought the tour to its penultimate stop — Paramonovo, Russia.
"It was a very interesting track that they built there," recalled Gough. "The way you had to drive the corners was very counterintuitive to what most tracks are like. I was fortunate enough to figure out the rhythm of the track and how it worked. I ended up having a lot of fun sliding on it. That, more than anything, contributed to having a great race there."
Wire to wire, posting the event's best two times, she clinched gold, becoming the first non-German woman to prevail since 1997.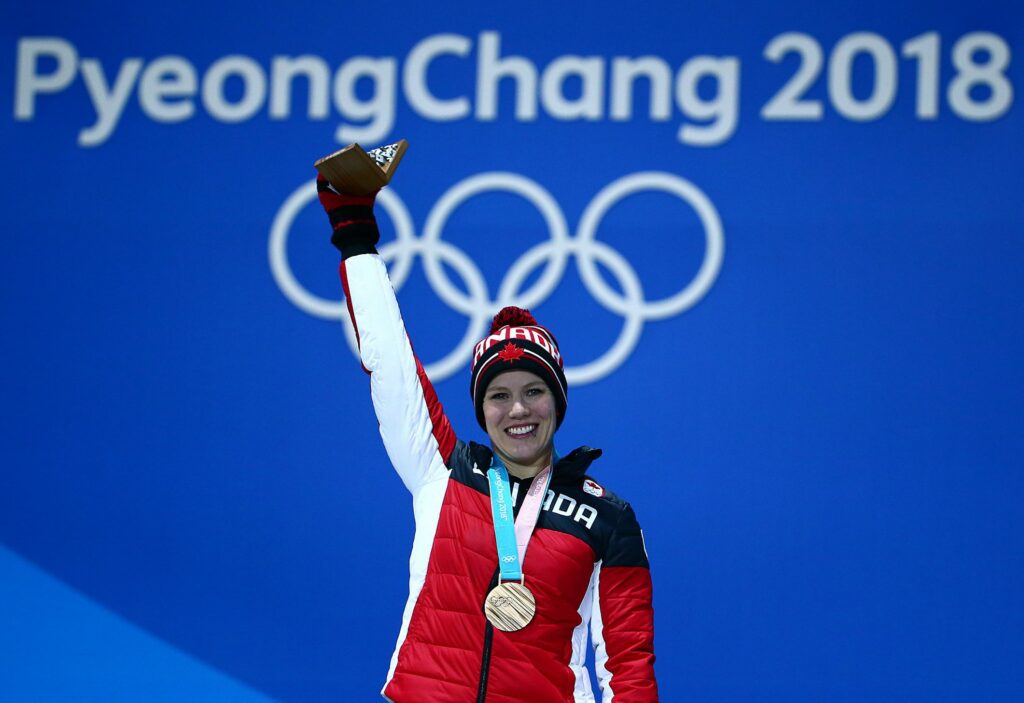 Asked if the Russians and Americans were quietly high-fiving her, she laughs.
"Not necessarily quietly," Gough quipped. "Not that we cheer against anyone … but it was great for the sport to start seeing other nations break in there and challenge and have more than the Germans winning on the women's side.
"It's a really small community and everyone kind of knows everyone else's stories and how their careers have progressed. When someone wins, everyone's pretty happy, especially someone for whom it's been a long time coming."
Gough's performance should have been a headline-maker. But no one stopped the presses to make room for her tale of triumph. Since the historic event had been staged "in some random little place in Russia," there was not a lot of on-site media.
Luge Canada did issue a press release, outlining Gough's heroics. "So it got a little bit of exposure, but luge is pretty little sport."
She laughs. "Which was just fine with me because I'm more than happy to fly under the radar."
But make no mistake, this was huge news — something Canadian head coach Wolfgang Staudinger fairly shouted in his own statement: "You can not even imagine what it was like around the finish line when a Canadian finally ended this streak. This is not just history in Canada but this is luge history in the world. We are very happy and will have to party as a team tonight."
The 11th anniversary of the upset passed quietly on the weekend.
Naturally, Gough lists that result as one of her career's highlights, but she still had plenty of excellence ahead of her. From there, accomplishments began to stack up and she left the sport as Canada's most decorated luger.
Two Olympic medals, including the country's first-ever in luge, in 2018. Six medals from world championships. Twenty-seven women's singles medals on the World Cup, another 16 in the relay.
Even if she's reluctant to take credit, Gough's influence helped to propel Canada's program to new levels of possibility.
Luge Canada executive director Tim Farstad doesn't bother to downplay Gough's singular impact. After her retirement four years ago, Farstard told The Canadian Press: "Since she started winning medals, we have mostly girls in our program. Young girls are saying, 'Alex Gough, I want to go win medals like her.' From recruitment all the way up, we've seen a big increase in girls in the sport."
That leadership continues. Gough now serves as president of the board for Luge Canada. So, yes, she closely monitored the recent sliding action in Beijing.
She does admit it's "bittersweet to not be in the thick of it." These are the first Winter Games since Salt Lake City's that she hasn't suited up.
"But I'm definitely a fan cheering on this new crew," said Gough, who was awarded the 2019 Henry Viney Trophy, as the city's female athlete of the year, by the Calgary Booster Club. "It's good to see the girls perform as well as they did. They're young and they have tons of potential."
Noteworthy are the ages of the Canadian women — Natalie Corless, 18; Trinity Ellis, 19; Makena Hodgson, 21.
Gough also qualified for her first Olympics as a teenager. "But I think they're more aware," she said, comparing her formative journey to this trio's.
Fairly put, given Gough's unorthodox emergence.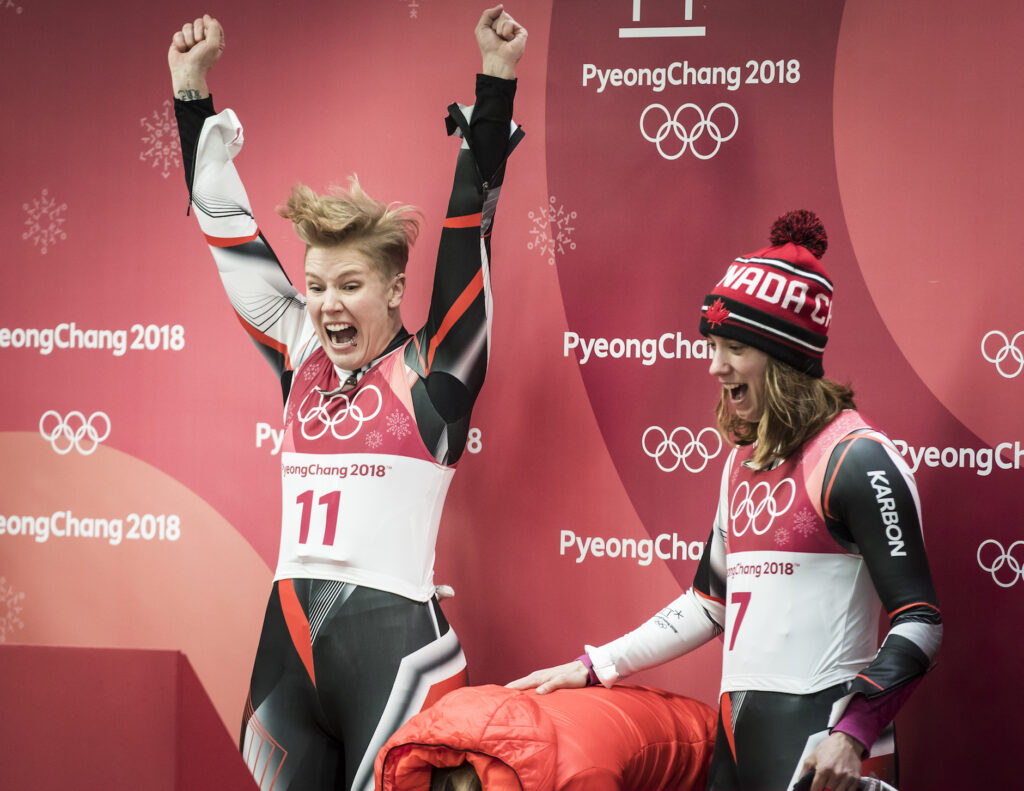 Growing up in Varsity Acres, Gough attended a WinSport recruitment camp when she was 13.
There was fitness testing, plus introductions to ski-jumping, cross-country skiing, luge. As someone who had already alpine-skied competitively, she was immediately attracted to the sliding venture.
"A very unique feeling, being on a sled and going down a track — something you don't get from anything else," said Gough. "It was a combination of the speed from skiing and tobagganing but on a giant ice water slide.
"There was never even a thought, 'Oh, I might race in the Olympics one day.' It was more, 'Hey, this is fun.'"
Luge organizers encouraged her to join their novice program, which turned into "something fun to do on weeknights in the winter — it snowballed from there."
That's one way to put it.
Because, in a blur, arrived provincial races, Can-Am and Nor-Am events. She remembers coming home one day and telling her parents that she needed to go to Salt Lake City for an international junior meet. "That was their, 'Oh, this might be serious' (moment)."
But even in the lead-up to the 2006 Winter Games, Gough wasn't banking on a trip to Torino, Italy.
After all, freshly graduated from high school, she had just cracked the national senior team — and, as a rookie, she was struggling to even qualify for World Cup events.
But, with one Olympic spot still open for the Canucks, it boiled down to a single run at Lake Placid, N.Y., for Gough and a teammate. Whoever posted the fastest time would be added to the team.
"My being 18 and kind of oblivious … I was in that little bubble." Gough had also hurt her ankle, so she was coping with that — a distraction that prevented her from being overwhelmed by the stakes.
She posted a quality time. "I got off the track and someone mentioned to me that, 'You've qualified for the Olympics.'"
She laughs. "A bit of shock — and unexpected. I was obviously very excited."
Racing at those Olympics had been a challenge for the teen. The track itself was nasty. Medal contenders were crashing. And those who did make it safely to the bottom "were, 'Wow, I'm still on my sled' — and I was part of that category."
Gough placed 20th. And it was then, at those Olympics, that she realized she could do something special wearing a Maple Leaf. Her devotion to the sport was maximized. "It's weird to say," she said, "but that's the experience that lit the fire — the spark that drove me to pursue it, to chase the dream of winning a medal for Canada at the Olympics."
The 2010 Vancouver Games didn't pan out. On a Whistler, B.C., course she knew well — but was reconfigured following the death of Georgia's Nodar Kumaritashvili — she placed 18th.
And while her World Cup success became substantial — ask the Germans about that — Sochi, in 2014, produced disappointment that may have been sharper than anything she'd previously endured.
Finishing fourth. Twice.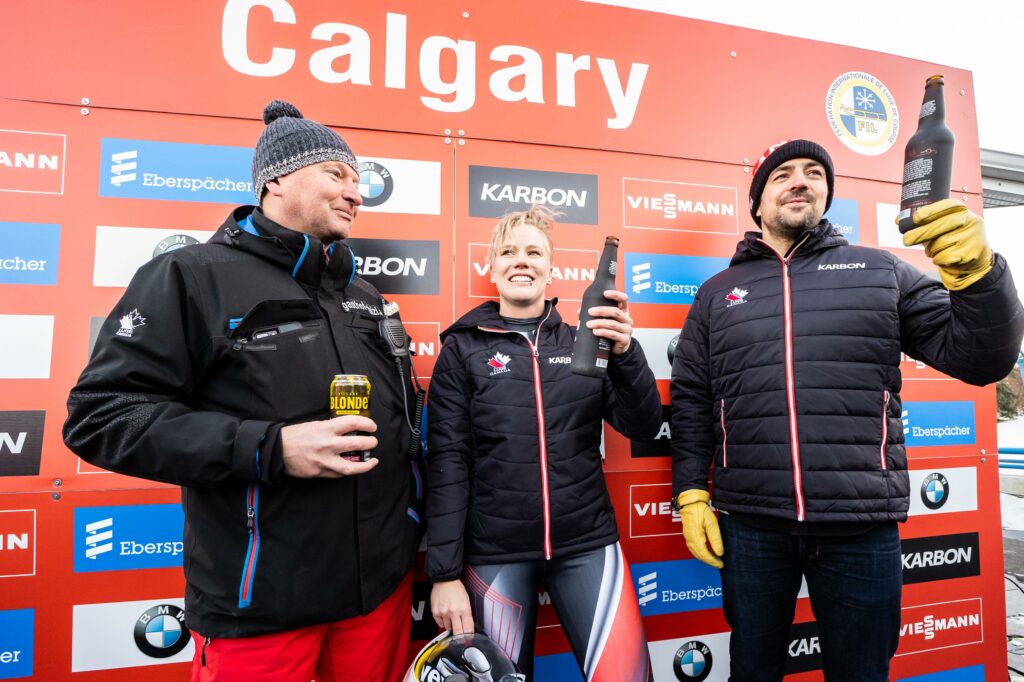 Gough wasn't done — but desperately needed to take a step back from the sport. She enrolled at the University of Calgary, aiming for a civil-engineering degree.
"Knowing that I was making a commitment to make a push for 2018," said Gough, "it was resetting the balance of where sport fit in my life."
Recharged — and knowing that, at 32, the PyeongChang Olympics would be her last, Gough came through, claiming Canada's first-ever luge medal, bronze in the women's singles, then silver in the relay with Sam Edney, Tristan Walker and Justin Snith.
"To get to do that, especially that team medal with the same team that I competed with in Sochi, was really special. I don't know that I could top that," she said. "Winning gold would have been great … but I had definitely reached the high that I was looking for from the sport.
"I was ready to figure out what the next chapter of my life looked like."
She and her husband are ready to start a family. Graduating from UCalgary's Schulich School of Engineering in 2020, she was hired as a project co-ordinator for Graham Construction.
On top of which, she had managed to escape (relatively) unscathed from the oft-jarring existence of a luge racer.
"I mean, when you fold yourself in half and use your back and shoulders as a spring for however many years, it does take its toll," said the 34-year-old, laughing. "There's a few (aches and pains) that'll probably follow me. I'll always have a roller nearby. But I'm pretty fortunate that I have no major chronic issues that are going plague me for the rest of my life."
Now, instead of hurtling down icy chutes around the world, Gough has rediscovered her passion for pursuits such as mountain biking, downhill skiing, and hiking.
"Just enjoying the fact that there's so much to do in our backyard in Calgary."