Photos courtesy of Melissa Paauwe.
At a Grade 3 cross-country meet, one of the coaches hatches a plan.
He wants his fastest girl, someone named Patty, to start at the very front. The move requires a bit of reorganizing, so he issues an order: "OK, Melissa, you need to move to the back because Patty is our star. She's going to win."
Miscast that day as an underachiever, Melissa Paauwe distinctly remembers having other ideas, including beating her highly touted teammate. "I was like, 'I'm good at this. I'm going to prove it.'"
Which Paauwe ends up doing, edging Patty and claiming silver. "I knew I could do it. I loved it and I loved pushing myself."
Thirty years later, the scene remains vivid. It is a telling sequence, offering a glimpse into Paauwe's reservoir of natural ability and competitive spirit and appreciable moxie.
The depths of which went untapped — nearly.
Paauwe, between spoonfuls of soup the other day at a downtown coffee shop, fills out her tale. "It's an interesting story and I'm happy to share it." About how — growing up in Quesnel, B.C., as a Jehovah's Witness — her enthusiasm for sports had been frowned upon.
Despite being eager to test herself, participation was forbidden by her family. "You're not really supposed to put your energy into those extra-curricular things," said Paauwe. "So I was constantly doing them behind my parents' back."
Her dad would pick her up after school unaware that she'd joined the cross-country team and, in fact, had practised prior to his arrival. She was permitted to play volleyball in junior high. But in high school, when teams began to travel, she had to pull out.
Athletically speaking, that might have been the end. Potential unrealized. Talent wasted.
Graduating high school, Paauwe decided to funnel her energy into her studies at Okanagan College, the starting point of what she hoped would be an accounting career. Even that goal had been met with disapproval. "I've always done things that I'm not really supposed to do — I don't mean that in a rebel way," she said. "But if somebody's going to tell me not to do something, it's probably going to make me want to do it more."
To put herself through school, she worked part-time at a gym, where, between classes, she'd thump out a few kilometres on the treadmill. Nothing serious. Just a way to stay fit.
While in Vernon, she met her future husband. The couple relocated to Kelowna, where they lived for 10 years. Then, to take advantage of his engineering background, they moved to Calgary in 2010.
Professionally, it may have been a sound decision, but their relationship floundered. Divorcing her husband signalled the end of that relationship — and more. "I'm not sure how much you know about Jehovah's Witness, but there's certain things you're allowed to do — leaving your husband is not one of them. So it meant I could no longer have any contact with my family. That was hard."
Sure, she liked her job at Getty Images. And buying a condo had produced a sense of independence. But for someone 28 years old, freshly separated, estranged from her family, all by herself in a brand-new city, it added up to a difficult stretch.
Then, one weekend in May 2012, she went for a jog, down the Crescent Heights stairs and along the Bow River.
"I literally remember the moment," said Paauwe. "I came back feeling so good. And I hadn't felt good in so long. I was like, 'Oh, I need to run.'"
Soon, it became a daily affair, pulling on her sneakers, boosting her self-esteem.
"A lot of women use running … to fight weight or those kinds of things," she said. "It just clicked for me — 'I don't need to do it for that. I need to do it for mental health.'"
She joined a group at work for lunch-time jaunts. One of her colleagues saw potential in the 5-foot-4 newcomer. With his guidance, Paauwe ran a sub-90-minute half-marathon in Calgary, which qualified her for the 2014 New York Marathon. She followed through on that, too.
"It literally went from there," she said. "I love what running did for me. It gave me confidence. It really was life-changing.
"I wanted to offer that to other women."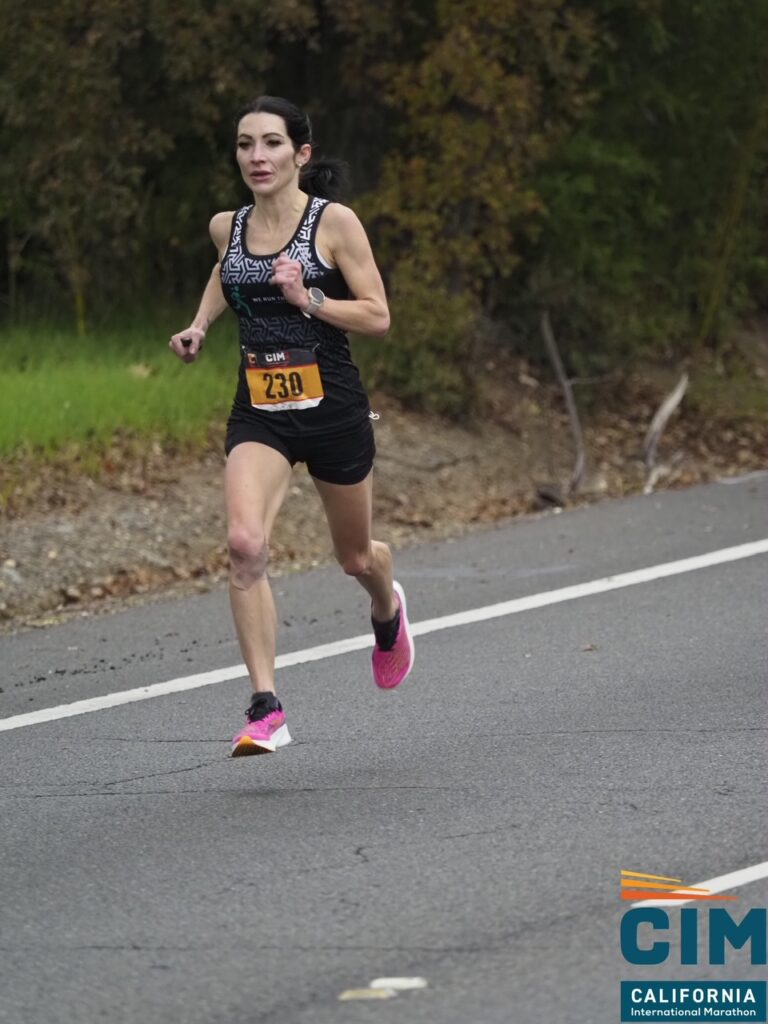 In only a decade's time, Paauwe surged from novice to force.
One of the city's fastest marathoners (sub-2:40 finisher), one of the province's best ultramarathoners (50K winner in Lethbridge), one of the country's top duathletes (world championship qualifier).
Devotion to running, however, soars well beyond her own adventures.
The company she founded six years ago — We Run The World Coaching (weruntheworldcoaching.com) — started with eight girls. Aboard now are nearly 90 clients. "The purpose was to help women find confidence through running," said Paauwe, certified by the United Endurance Sports Coaching Academy. "I get more joy out of their results than my own."
Another one of her endeavours, The Run Lounge (therunlounge.com), had its grand opening this past weekend in downtown Calgary. This concept is unique, offering the use of high-end recovery equipment — compression boots, infrared sauna, anti-gravity treadmill, muscle stimulator — all in the name of keeping athletes invigorated.
"I hate it when people can't run. To me, that's the worst," said Paauwe. "Running's high impact. People get injured. When a runner gets injured, I see what it does to their mental health. It's so much more than running, right? It's community, it's mental health, it's relief from stress."
Paauwe also volunteers, serving as treasurer for Run Calgary and for the MitoCanada Foundation, which promotes awareness of mitochondrial disease.
Personally, too, running is a theme. Her husband Reinier is an elite age-grouper. Eight months ago, he captured the men's overall title in the Lost Soul 50K — and Paauwe won the women's side.
The couple, as a fundraising initiative for MitoCanada, had been training to become the world's fastest at the three-legged half marathon. But the pandemic derailed their shot at the record books. "I'm going to be fully transparent," she said, laughing. "We're both very glad we didn't have to do it, because I think we would have both ruined our hips."
For runners, there is always another event.
This weekend, she travels to Vancouver to race in the Sun Run 10K. Because of the hours she's been piling into the launch of The Run Lounge, she claims she's not fully prepared.
"But I don't care," said Paauwe. "As a coach, I always want to do well to set the example. But sometimes setting the right example is showing that you can actually have fun with the sport.
"It doesn't always need to be about a PB."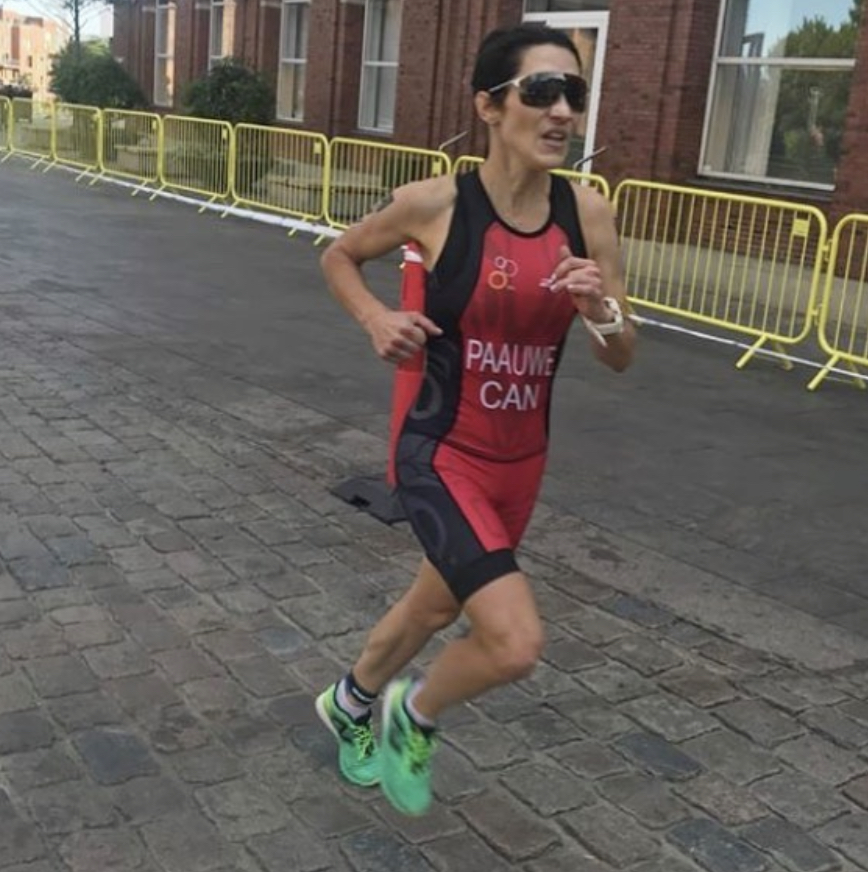 Sometimes, though, it is all about a personal best.
That had been the case for the 2021 California International Marathon, Dec. 4 in Sacramento.
Paauwe's fastest time over the distance, 42.2 kilometres, had been two hours and 46 minutes. Itching to break 2:40, she cooked up a strict 10-week block of preparation, which included revamping lifestyle and diet, adopting proper rest and recovery habits, decreasing mileage and increasing intensity.
"I love the pursuit of a goal," she said. "It was, 'You know what? Let's train how the elite train.'"
It paid off. Paauwe finished in 2:39:46 — first of 547 females aged 35-39; 23rd of 3,071 women, 268th of 7,502 entrants. "I assumed I'd cry at the end because it was so overwhelming, but that day almost felt like, 'I have a job today, go do it,'" she said. "I knew it could do it. It was just a matter of staying in it the whole time."
Her husband, by the way, clocked in at 2:34:47, good for second among the 598 men aged 45-49. An impressive display, especially given that Reinier had always been a cyclist — till he met Paauwe. Wanting to get to know her better, he would join her on the paths. Now the guy is a running machine.
A few years ago, Reinier returned the favour, nudging his wife into biking. Paauwe was a natural, winning the provincial time trial championship.
Combined with her stride, she became an instant factor in duathlon — 10-kilometre run, 40-kilometre bike, five-kilometre run — placing second in the age-group world championships in Penticton. "I was like, 'Well, this is cool. Maybe I'm good at this sport.'"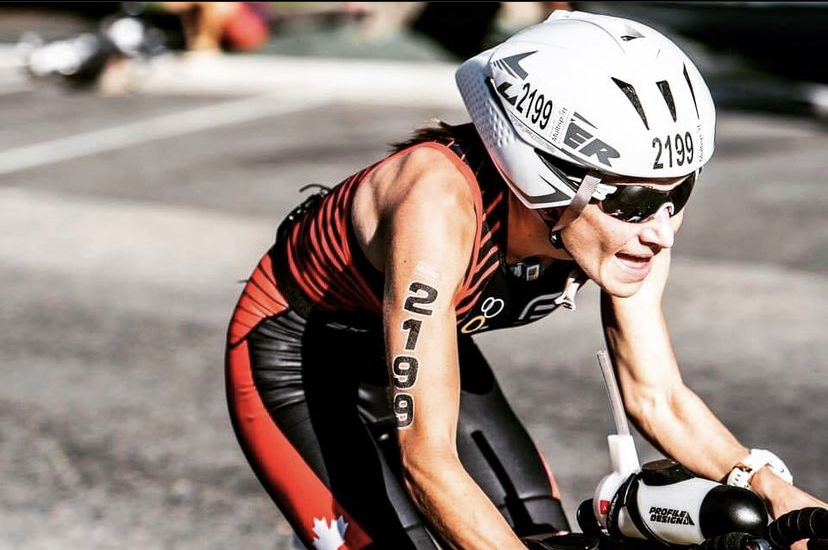 Focused, she banked the fastest-ever national standard for women, qualified for Canada's elite squad, and, at age 34, earned a berth in the 2018 world duathlon showcase in Denmark.
There, however, she got a shock. Other countries boasted coaches, who, armed with headphones and microphones, were offering crisp in-race updates to their teams. Paauwe? She had only Reinier for support. Uh-oh.
"I was way out of my league. It was fast, it was hard."
How fast? How hard? Her opening kilometre took only 3:20 — on cobblestones — and she was already losing track of the pack.
Despite setting a personal best in the 10K, Paauwe was dead last heading into the cycling stage. She was "so delirious" she forgot to put on her helmet, a transgression that cost her a 30-second penalty, which she had to serve in a box. "You stop and sit there in your shame."
The event featured two loops — 2.5 kilometres for running, 6.5 kilometres for cycling — and getting lapped resulted in immediate disqualification. She fought like mad to avoid that indignity. Final results show her 20th, at the table's bottom — but a dozen others had been lapped and booted.
The race stood as a low moment for Paauwe.
"I was so ashamed," she said. "I didn't represent Canada well. I was just so embarrassed. In the moment, I was like, 'I'm such a failure. That was terrible.' But I came around. I was very lucky to have had that experience. I made it out of there alive and it taught me what I needed to do — get faster on the run."
Which has been her mission.
Part of running's appeal is its cut-and-dried nature. Purely objective. As Paauwe points out with a laugh, she is an accountant. "I'm pretty driven and I like having something that's measurable —'OK, I'm going to put in the work and there's going to be this result.' I love that about running."
More than ribbons and stopwatches, what she finds comforting about the sport is the support. After stepping away from the Jehovah's Witness faith and her family, running — and runners — were there for her.
"I needed that, 100 per cent … because I had lost my community overnight," said Paauwe. "I don't have bad things to say about how I grew up. My family was awesome — I have three sisters who I adored — so I was used to strong community. And the community part of running, they all really embraced me."
Now here she is, 38 years old, setting personal bests, mapping out fresh goals. Who knows what's next? Maybe there's a 100-miler in her future. People, aware of what kind of triathlete she could be, have long pestered her to upgrade her swimming stroke.
Her business ventures are catching on — the coaching program draws more athletes, young and old, every year; the recovery lounge, a week into its existence, is getting attention from investors from across the country.
All of it, according to Paauwe, is "kind of crazy." As a little girl in Quesnel, she could never have envisioned any of this.
"I was thinking about that just last week — how things change. Day to day, you don't feel anything's really changing, but you look back and it's like a different life."