Photos courtesy of David Moll.
As it turns out, there is only so much disappointment the broad shoulders of Stephen Calkins can bear.
April's races in Victoria had produced less-than-satisfactory results, the type of clockings that left him shy of the national team — yet again.
Meaning the Calgarian, who's been forever trying to land a spot on Canada's roster, would not be travelling to Birmingham, England, for the upcoming Commonwealth Games.
So Calkins did precisely what he'd promised himself he would do if he fell short this time.
He retired. "That was the goal this year — make a team or be done."
So Calkins took to social media, publicly declaring his intention to mothball his trunks. The 23-year-old landed a sales job. He auditioned for a gig as a dance instructor ("which is kind of funny because I have no idea how to dance"). And he got set up for the spring semester at the University of Calgary.
He was staring dead ahead at a dry-eared existence. For the first time since he was five years old, paddling for podiums was not going to be his raison d'être.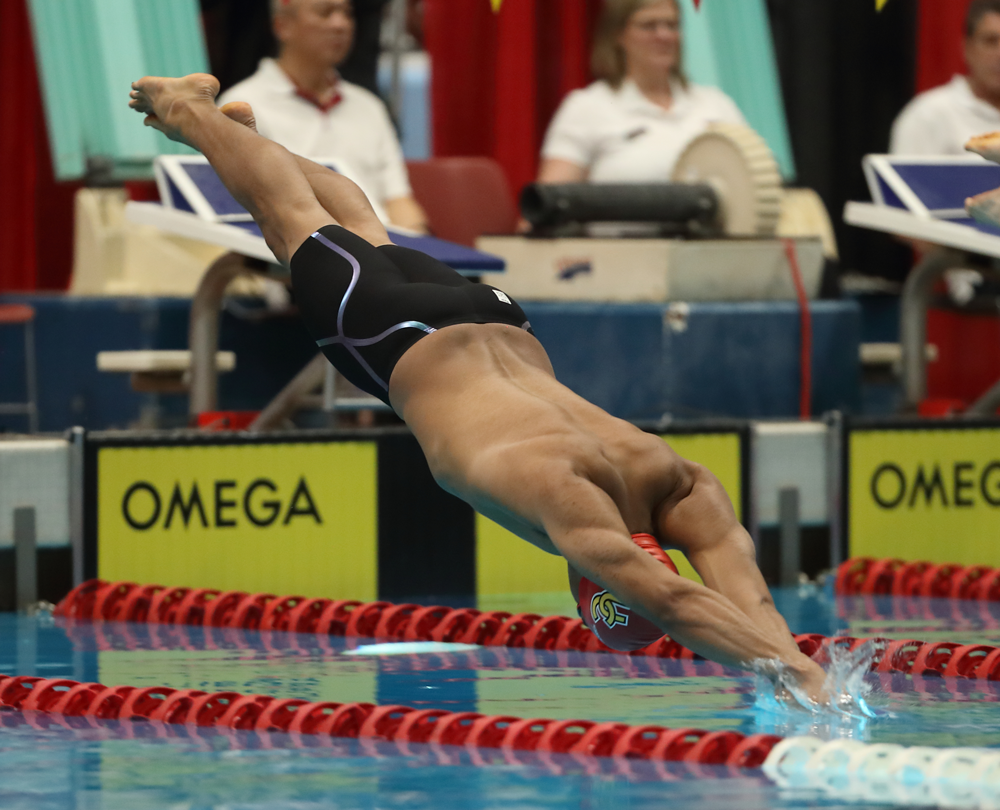 This was his life's fresh phase.
One which ended up lasting about, oh, two days. "Kind of weird."
Because his club coach, Mike Blondal, texted him on a Friday, saying that Swim Canada was inquiring about his availability. Representatives then reached out to him directly, setting up a Zoom meeting for the Monday. By nightfall, he was being lured back into the sport.
After six years of trying his best, he could finally represent Canada — if he wanted.
"The thing is, I was done, right?" said Calkins. "But I put 19 years of work into it, so I'm not going to turn it down, my first national team. I don't know. It was kind of exciting, but just weird at the same time. I honestly thought swimming wasn't meant for me."
What happened was that fellow Calgarian Yuri (The Missile) Kisil, a two-time Olympian, declined his own spot for the Commonwealth Games because of lingering shoulder issues, making room for Calkins.
So, quitting the sales job he had yet to start, he made the decision to continue writing his story in the pool. It's already quite a tale.
Yes, dejection has often plagued the sprint specialist, particularly at do-or-die trials, but there have also been bright moments, shattered provincial records, national-level nods, NCAA accomplishments, tantalizing flashes of potential.
And now this odd chapter — an honest-to-goodness retirement, then getting steered back to the starting blocks.
Asked to describe the journey so far, Calkins laughs. But he is stumped.
"That's a good question," he replied. "I'm really not sure how to describe it. I feel like I haven't gotten to that place where I know what's going to happen or I can give a summary of how I did. I don't know. Just strange, I'd say."
Calkins does acknowledge the mental grind of repeatedly being left on the outside. His do-or-done ultimatum was designed to put an end to the treadmill.
"I've been around for a long time," said the 6-foot-2, 195-pounder. "That's kind of been frustrating, because I've been so good for so long. I feel like everyone I've ever met has made a national team at this point, except for me. I just assumed what's going to happen is going to happen. You can't really force something to happen.
"But I guess I'm supposed to swim because it was literally impossible for me to make a team — then it just happened."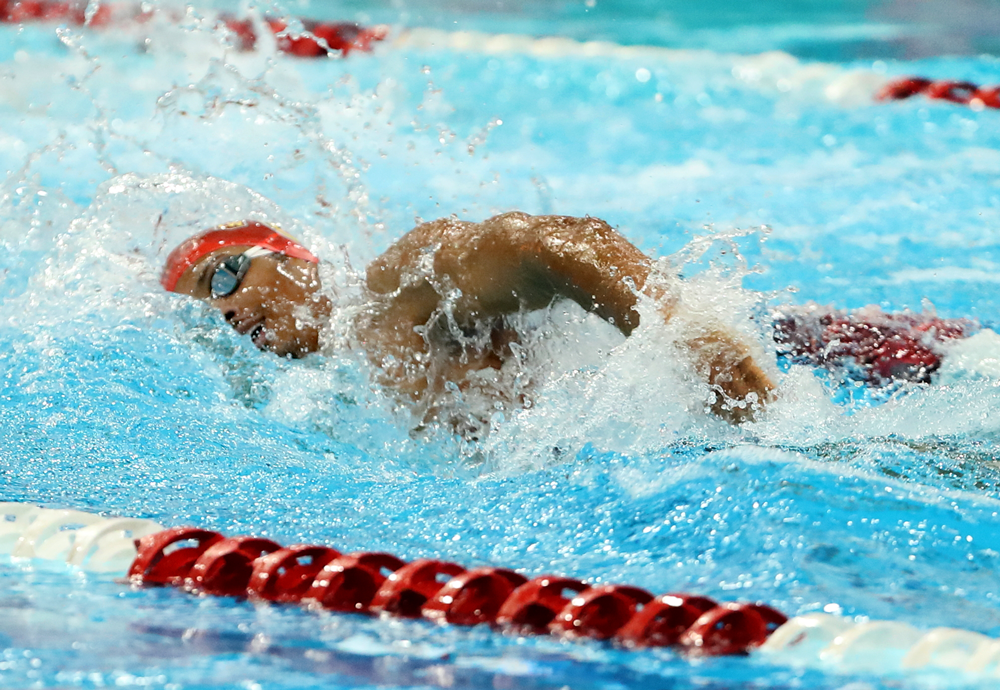 Calkins first climbed into the pool as a little boy when his family was living in Grande Prairie. "My dad (Brian) wanted everyone to learn how to swim because he almost drowned when he was younger."
Lessons swiftly turned into racing. "I was pretty good at a young age." He blossomed as a pre-teen when his family was based in Kamloops. By the age of 12, he was one of the country's top age-groupers.
Even so, he was having his doubts about the hours he was spending in the water. "Honestly, I was going to quit because swimming is not a fun sport," said Calkins. "I was playing basketball and soccer and all that other stuff that normal kids do."
But qualifying for the North American Challenge Cup, he travelled to Mexico, returning home with five gold medals and one silver. He chuckles. "I was kind of stuck in it from that point on."
When Calkins, then 13, and his family moved here, his progress continued as a member of the University of Calgary Swim Club. At the same time, he was participating in junior-high track, volleyball, basketball.
But once he got to William Aberhart High School, he turned his attention entirely to racing.
The mission in Grade 10 was qualifying for the Youth Olympics. That didn't happen. But a year later, he raced at the Junior World Championships in Singapore. And in Grade 12, he headed to Maui, Hawaii, for the Junior Pan-Pacific Championships.
"It was fun travelling, going to competitions," said Calkins. "Training, obviously, sucked because you're alone in your head the whole time. But it was something to do."
As was college in the United States, which, upon graduation, was an option for him and his old friend from Kamloops, Colin Gilbert. "I sent him a list of five schools, he sent me a list of five schools," recalled Calkins, "and we were both looking at (the University of) Denver. He said, 'If you go, I'll go.' Deal."
Two years, he spent there, becoming part of the Pioneers' All-American relay team. He enjoyed the experience — to a point. But it wasn't for him.
"It's kind of hard to explain," said Calkins. "I didn't really improve that much. I'd been swimming a lot more and training a lot harder in Denver than at the University of Calgary (club). I just thought the amount of effort I'm putting in isn't really worth such little time (improvements)."
After coming home and competing for the Dinos' varsity crew in 2018-19, Calkins decided to put his education on hold so he could continue to focus on making the Olympics.
At no stage did that pan out.
"Lots of injuries and random stuff," he said. "All of them were failures that were out of my control. It all happened right before trials. That's the part I hate."
For instance, the 2016 trials, his first crack at the Summer Games. Based on his display at the junior worlds, he should have been close, even if he was only 17 years old. But a month before the tryouts, he underwent surgery to repair with a facial injury — the result of being kicked in the face in a pool four years earlier. "So I was just out of shape when I showed up."
Another time, right before an audition for a travelling team, he dislocated his shoulder — just jumping into the pool. "It makes no sense, honestly."
Prepping for the tryouts for the 2020 Tokyo Games had been difficult, too. Calkins says that COVID restrictions hampered his workouts and left him in a conditioning hole. "Everyone I was racing had already been competing a lot by then, so I was really far behind. But I swam well for the amount of training I did."
Even last month in Victoria, he tweaked his shoulder on the wall-touch of his 100-metre backstroke race — a mere warmup event for him, on the first day yet. "It was just dumb." So he scratched all of his races, except the 100-metre freestyle, his go-to stroke and distance.
Didn't matter. "It wasn't very good, to be honest. If it was good enough, it would've put me on a team."
As it was, the post-race silence was deafening. He's familiar with that sound. No one was trying very hard to track him down. "If you make a team, they start talking to you pretty much immediately," said Calkins. "They'll let you know if they're considering you for a team."
He pauses. "But it all worked out, I guess."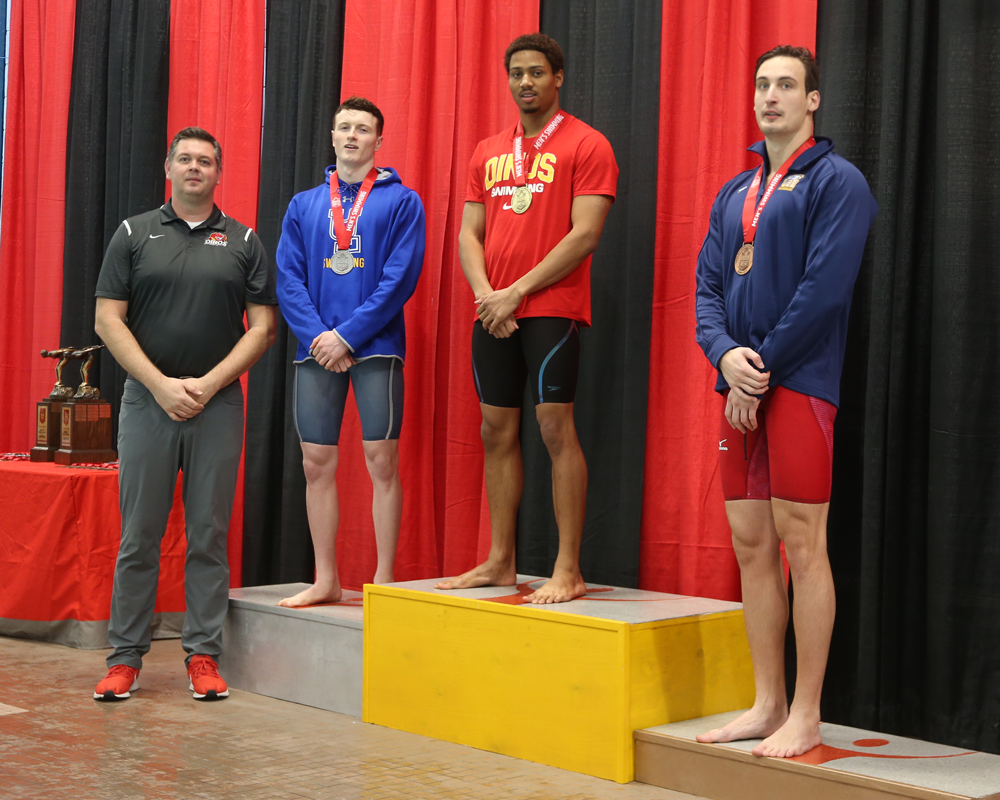 These days, the young man makes sure to train hard — running, swimming, weight-lifting, doing core work. Sometimes all of that in a single day.
Calkins has also been accepted into the spring session of his UCalgary program of choice — communication and culture, with a minor in anthropology.
For him, the summer's itinerary is a brand-new experience, the ramp-up to a high-profile event. In July, the national team congregates in Normandy, France. "That's the first time we're all going to be together before the Commonwealth Games."
Calkins' marching orders when he gets Birmingham are vague so far. He assumes he's part of the freestyle team. "I'm not sure if I'm in anything else. They said, 'General relay duties.'"
As far as meet targets, Calkins is keeping it low-key. It's way too early to get worked up.
"I've just been focused on training," he said. "I feel like I should be more excited, because everyone keeps asking me that. But not yet. I'm months out, so it's not really that big of a deal."
But don't make the mistake of thinking that Calkins is downplaying his shot at the big time. In fact, he's re-imagined what his future could look like, starting with the Commonwealth Games, July 28 to Aug. 8.
"I have to do well, right?" said Calkins. "I feel like if I do well, we're only a year and a half out of (2024) Olympic trials. So there's no reason to retire before then. I'm back, fully into it. I've been on the verge of making the team for a very long time.
"I gave myself an ultimatum. I followed through (with retirement), then I made a team. So it is kind of funny."