Photos courtesy of Leah Hennel and Irene Crowchild.
As pleasant a person as you could hope to meet, Irene Crowchild will merrily tell you everything you want to know about her golf adventure.
How many days a week she works on her mighty swing (six). How many balls she mashes in a single session (varies, but as much as a full crate). How many drivers she owns (four, including two with extra-long shafts and ridiculously low lofts). How many gloves she goes through (none, because she never wears one).
How she hopes to capture a world long-drive title. How she dreams of joining the LPGA.
How her Tuesday evenings are spoken for, because that's when she and her great-uncle, Alex Crowchild, team up for league play at Redwood Meadows Golf and Country Club. ("As long as I get him to the green, it's all up to him," she said, chuckling. "He's 83 years old and he's one of my best friends. It doesn't matter how busy I am, I will drop everything for Tuesdays.")
How her start in golf was late (16 years old), how her approach was modest (her first driver was retrieved from the donation bin), how her ambitions were vague.
How, as the first-ever Indigenous entrant in the Canadian women's long-drive championship, she prevailed. How, after missing a season because of shoulder issues, she won the title again.
How wonderful it had been at the recent Shaw Charity Classic to meet one of her heroes, Michelle Wie — "I fan-girled hard." How, days later, members of the gallery had fan-boyed hard when they recognized Crowchild.
How her itinerary is jammed with clinics, appearances, high-level competitions, including one in Japan.
How, like never before, she is enjoying a wave of career momentum.
But Crowchild owns experiences that go well beyond tee boxes and trophy cases.
These chapters, too, the 31-year-old is keen to make public.
Unflinchingly, she fills in the blanks of her early adulthood — more than six years of addiction, a span that nearly killed her. But by staring down alcoholism, by making the most of treatment, she managed to turn around her life.
Aware that every journey is unique, Crowchild believes her about-face has value. In fact, she wishes she had been told years ago about the paths, successful and otherwise, of others.
"That's why I'm open about sharing my story because I didn't hear anyone else's," she said. "I'm not saying everyone needs to share their story. But I want to. I had a lot of peers in the same situation. I want to share everything because maybe something I'm doing might work for somebody else."
Sober since Feb. 22, 2017 — and someone who was an addictions case worker in her community, Tsuut'ina Nation — she often gets positive feedback when she reveals her challenges and her triumphs. People call Crowchild's road to sobriety inspirational. "I hear that word a lot. 'Uplifting,' too."
First, though, she had to escape that darkness. She needed to learn how to properly heal.
"A lot of people don't know that side of my story — I'm guessing you didn't," Crowchild said over a cup of coffee the other day. "That's the legacy I want to leave behind. Before anybody remembers me for this long-drive stuff, I want them to remember me for my recovery, for who I am as a person, for who I've grown into.
"Because I'm not Irene the long-driver. I'm Irene."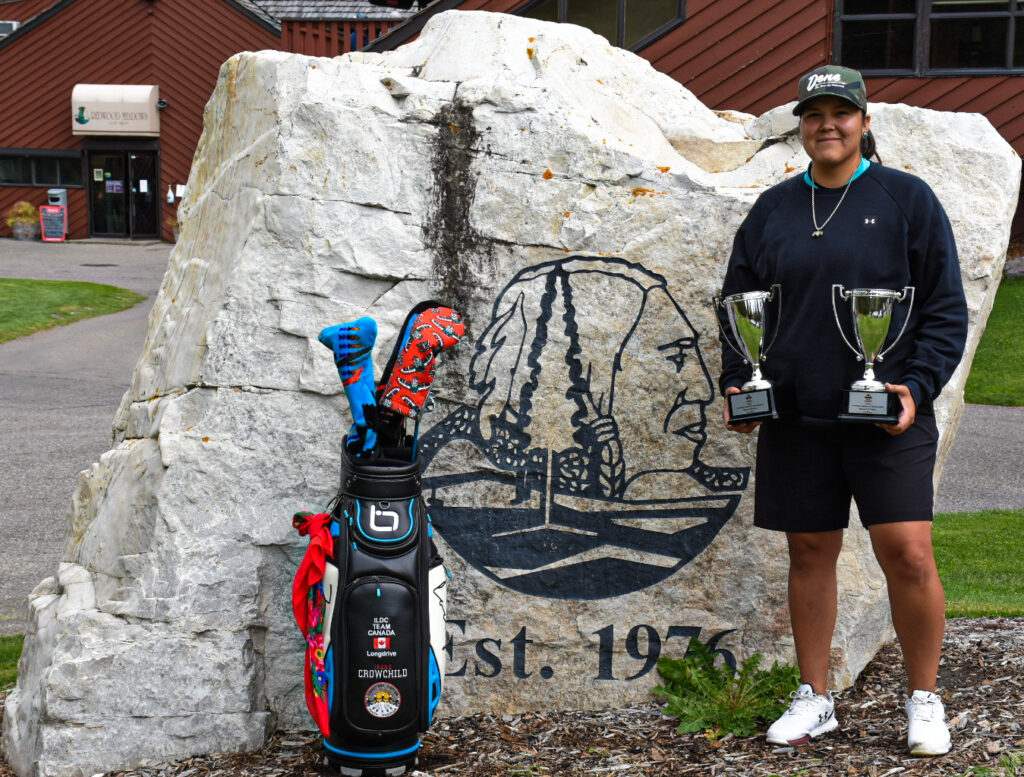 Crowchild grew up witnessing the damage that addiction causes. So she made up her mind.
"When I was 15, 16, 17, I told myself that I wanted to be sober," she said. "I didn't want to drink. I didn't want to be part of that lifestyle (because) I already had an idea."
As soon as Crowchild was old enough to drink legally, things changed. She was drawn to the party scene. Which wasn't a problem — initially.
"It starts out slow," she said. "It was one night out, then go do something else. Then that one night turned into a weekend, a weekend turned into a week, a week into two weeks.
"It wasn't every day — it was binge drinking. I'd stop for a day or two, then do it again. I was a functioning alcoholic."
On her own, Crowchild tried to get sober. She could last a month, then "fall back in."
She tried to commit suicide in September 2016. That episode — having come to the conclusion that killing herself represented some kind of a solution — shook her. "It opened my eyes. 'What am I doing? How did I get to this? I love life. I used to love life.'"
She says she hadn't been very self-aware back then — not understanding mental health, not realizing she was using booze to cope. "Nobody explained addictions to me. I didn't even know I needed to heal. The only healing I knew was physical healing." In addition to dealing with intergenerational trauma, when she informed family members that she was a two-spirit person, acceptance was hardly unanimous. Reaction, by some, was harsh.
"I had to face a lot of adversity."
Following the suicide attempt, Crowchild began to consider treatment. "It was in the back of my mind." But even the basics of the process were vague.
A few months later, February 2017, she was spiralling. "I was not in the best place at the time." Out of reach — phone gone and car, unbeknownst to her, parked by an acquaintance in a far corner of Calgary — she was reported missing by her family.
One day, crashing at a house and trying to regroup, she heard a thump. Someone had overdosed and hit the floor. "People were crying, 'Hey, wake up, wake up!' This individual was on the ground and they already looked gone."
When paramedics and cops showed up, causing many of the partiers to scram, the collapsed man was revived. "He's alive from what I know. I don't even know his name."
The scene, though, was powerful. Crowchild never did hard drugs, but the thought struck her — "That could be me."
After police alerted family members of her whereabouts, her grandpa arrived, pounded on the door, then took her to his house. Charlie Crowchild's message to his granddaughter during the drive home was direct — "We love you. You can't keep going on like this. Please hear me out before you say anything." Grandpa informed her that a drug-and-alcohol counsellor was coming over the next day.
"That's when I gave in, 'OK.'"
Arrangements were made for a treatment bed — in B.C. "Because I knew if I was in Alberta, I'd leave. I have friends all over Alberta."
But, with rooms in high demand, she wouldn't be admitted for two months — "the two hardest months." Relying on "will power and a lot of smokes," Crowchild stayed sober at her grandpa's house and promised herself that she was going to take the program seriously.
"Because if it doesn't work, I don't know what will," she said. "So when I got to treatment, I trusted the whole process."
She stayed the full 42 days. "I learned a lot. I grew a lot."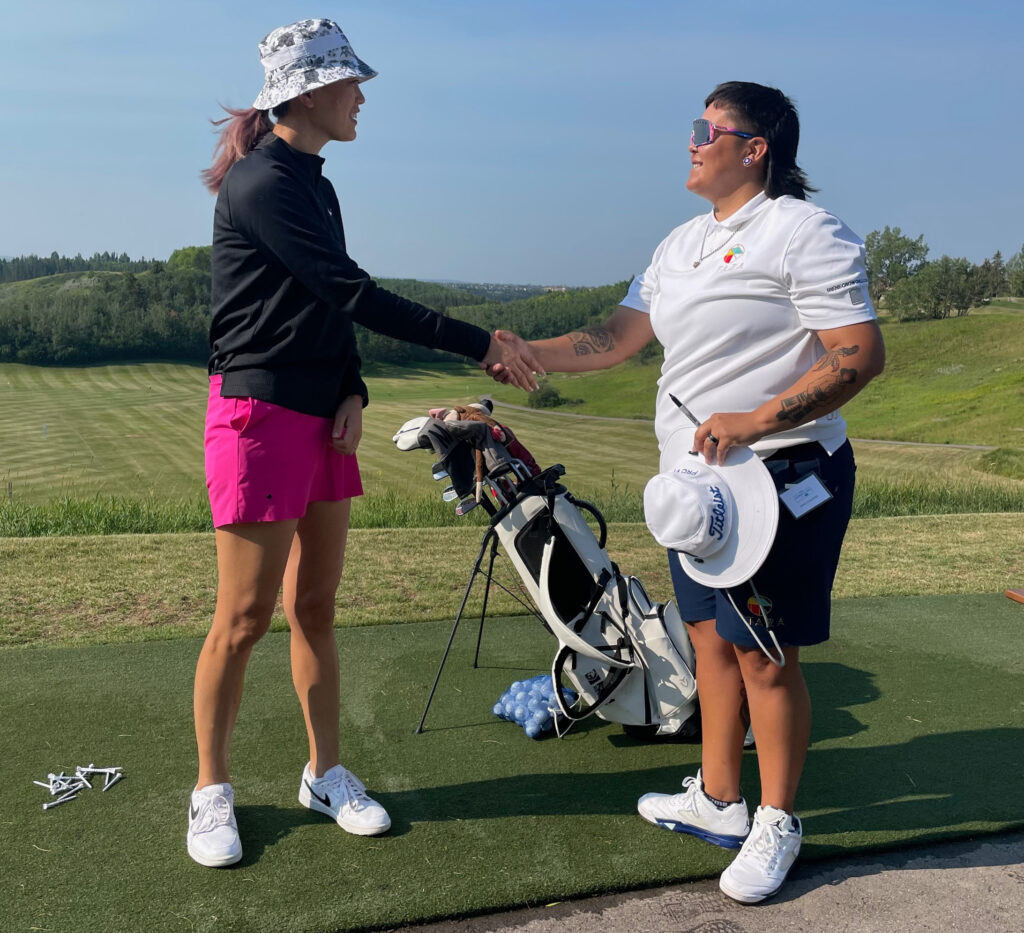 Crowchild returned to her job as a construction labourer, working Monday to Friday. That was fine, but weekends felt "scary," because of the partying opportunity they represented. "I'm still an alcoholic every day, right?" So, to fill the hours of Saturday and Sunday, she dug out her clubs.
She began to play more, entering Indigenous tournaments and amazing onlookers with her towering tee shots.
Towards the end of the 2017 golf season, a friend told her she was the longest hitter in southern Alberta, maybe in the entire province. "I looked at her, 'You think?' And she goes, 'Well, yeah. You're outdriving us with your 4-iron.'" Crowchild said she laughed. But the conversation got her thinking.
"How could I be the best if I'm not competing against the best? That's where that dream comes in."
So, working full-time, Crowchild sweated at the gym at nights. Weekends, she practised — "even minus-30 nights" — at the Golfuture YYC range.
She devoted the winter to her game.
In April 2018, she entered her first event, headed to Nevada, and finished dead last. Asked if she felt defeated by that result, Crowchild points out that this had been only a year after treatment. "Every day I wake up sober, I'm a winner."
She kept dreaming, kept fortifying her swing. Then one day, representatives of the Canadian long-drive championship, seeing Crowchild's social-media posts, reached out with an invitation.
Thrilled, she travelled to Port Rowan, Ont., with no expectations. This, remember, was her first year in the sport.
But organizers surprised Crowchild, immediately embracing her. "They made such a big deal — and I'm really thankful — of saying, 'You're the first Indigenous person to compete in our event,'" she said. "So there was already that breaking-barriers type of thing."
At home on the tee, she did what she does, smacking one of her drives 310 yards. Even with three more balls at her disposal, the title was clinched.
Irene Crowchild — 2018 Canadian champion.
"I was like, 'Wait. Did I win?' I just cried," she said. "I was trying to prove something to myself — that I'm worth it, I'm worth working on, I'm worth going to the gym every day, I'm worth going after some dreams.
"It definitely showed me that anything I put my mind to, I can do. I still have that kind of thinking now.
"That mentality is alive today."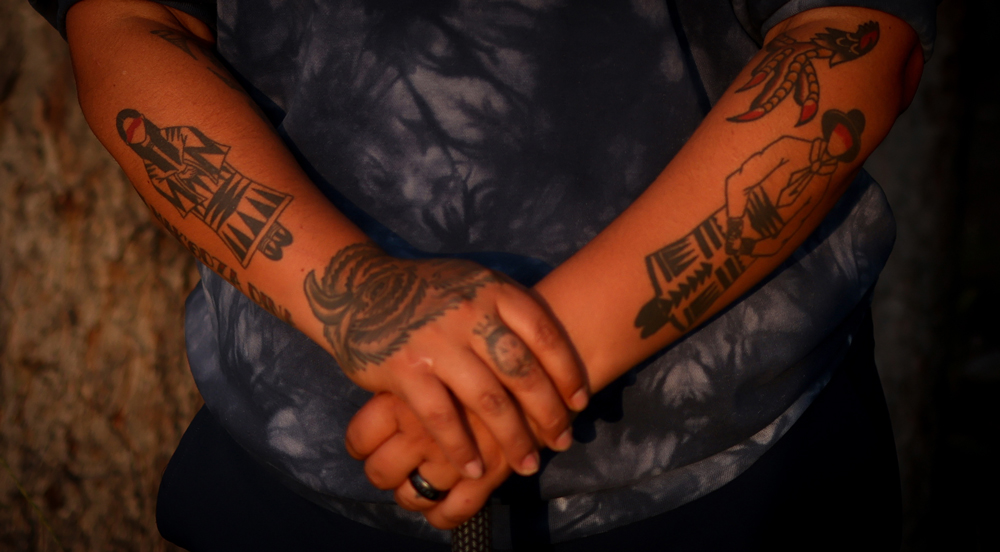 It had been hockey that first appealed to Crowchild. A little girl on the top boys' squads, she could score, she could play goal.
A shift in living arrangements, however, made it difficult for her to continue on the ice.
But she stayed busy, especially during the summer months.
Her father was the course superintendent at Redwood Meadows. Often in need of a helping hand, Paul Crowchild would convince his daughter to pitch in, moving tee markers, hand-augering pin placements, raking bunkers. "Waking up at 4 in the morning, 'OK, let's go.'"
And, over at Buffalo Run Golf Course, Uncle Herb served as head pro. By 13, she was working there, too, on the range and in the clubhouse.
Despite the exposure to golf, Crowchild never caught the bug. "I thought it was an old person's game."
At 16, she decided to give it a whirl. It swiftly became an exercise in frustration. Because despite being a natural athlete, she was terrible. "I was like, 'What the hell? This isn't a fun game.'"
Her uncle, realizing that his niece was actually left-handed, fetched proper clubs. Things suddenly got better, much better.
"I remember I could hit it," said Crowchild. "I was able to connect with the driver and that's what hooked me. I noticed I was able to keep up with the women and the boys my age. I could hit the ball far. It was something that was always there."
She laughs. "But I was wild. It wasn't perfectly straight down the middle."
She started to follow golf, appreciating the talent of Lorena Ochoa and Michelle Wie. "My dream, before this long-drive stuff, was to be a golfer."
Crowchild, meanwhile, was hammering the heck out of the ball at Buffalo Run. One day she drove the green on a par 4 — No. 6, which measures 264 yards — and that was a first.
Not long after — coincidentally on that same hole — a member, walking up the fairway, asked Crowchild what she knew about Lisa Longball. "I looked at him, 'Is that her real name?' He laughed and goes, 'Did you know that she's a Canadian long-drive champion? Google her. Take a look. Because you hit a long ball. You're always outdriving me.'"
Curious, she did scour the Internet, discovering that Lisa Vlooswyk was a Calgarian and a dominant figure in the long-drive universe.
"I was like, 'Oh, there's a sport for this,'" recalled Crowchild. "That was the night that the seed was planted."
But in order to blossom, she had no clue where to begin.
"I'm Dene, Indigenous. I don't really see people like myself in those types of spaces," said Crowchild. "So it was just something I fantasized about. Because how am I going to get there? Where is it?
"It seemed a little bit farfetched for me."
That was then — 15 years ago — and this is now.
Crowchild, having navigated hurdles and hardships, is a hot commodity.
This month she competes in a Professional Long Drivers Association event in West Bountiful, Utah.
She comes home for a day, then heads to Port Rowan, Ont., host of the Canadian showdown. From there, she travels to Nakagawa, Japan, for her first crack at the world crown.
Despite the stakes, there is a level of comfort for Crowchild. She'll never forget arriving at the 2018 national championship and being greeted with open arms by the community. "Not just because of me winning — but beforehand," she said. "It was absolutely friendly, nice. It was easy to feel welcome in a new environment."
Golf being golf, however, that is not always the case.
Being Indigenous, she has endured "incidents" — being treated poorly. Those occasions are not often met with silence.
"I do have a platform to be able to speak up about those things and dismantle very colonial or privileged systems within this game," said Crowchild. "Because it's hard sometimes. I don't mind speaking about the harder topics within this golf game.
"I want to make it more welcoming for everybody who's behind me, but who, one day soon, will be in front of me."
She is a willing role model, even if "it still feels weird." And it's impossible to downplay the trailblazing trajectory, from a teenager with wrong-handed clubs to a hard-road recovery from addiction to the pinnacle of the sport in Canada.
"I don't mind going first — it's definitely cool," said Crowchild. "Starting this whole long-drive stuff, I never thought I'd be here."