Photos courtesy of Jacob Sarro, Bossier Parish Community College, and Alejandro Cazorla Granados
Racing in from left field to join the jubilant mob, Alejandro Cazorla Granados has tears in his eyes.
This is a big moment for the kid. The Okotoks Dawgs have just beaten the Moose Jaw Miller Express 4-1 at sold-out Seaman Stadium to lay claim to the Western Canadian Baseball League championship.
And for Cazorla Granados, who turned 20 years old during the summer, the title is a remarkable achievement. The team's rookie of the year — and graduate of the Dawgs Academy — he performed grandly. A .341 batter during the season, the Okotoks resident cranked it up for seven playoff dates, hitting .417.
To him, that Aug. 18 triumph signifies more than balls and strikes, more than baseball excellence. It stands a sunny benchmark on what has been a tough personal stretch for Cazorla Granados.
"From where I was six months earlier to that moment? It was the complete polar (opposite)," he said. "It meant the world — and not just because we won at the end. A very special year."
That night, however, he doesn't have much opportunity to soak up the accomplishment with teammates.
By his estimation: "Literally four hours."
Maximizing that window of time, Cazorla Granados whoops it up on the field and in the locker-room, rushes to a house party for further celebration. "Then I said my goodbyes, thanked everyone. Next thing I knew I was on the road driving down to Spokane, then getting on a flight to Shreveport."
Hustling, his ultimate destination is just across the Red River from Shreveport, La. — Bossier Parish Community College, which, after having given the sophomore permission to spend extra days in Okotoks for the postseason, wants him to report as soon as possible.
It's from Bossier City, after practice on a recent night, that Cazorla Granados discusses the challenges of recent months.
"We can't blame anyone for anything because, at the end of the day, that's just how life is," he said. "I'm just so grateful I have the family and the friends, and especially that community out in Okotoks."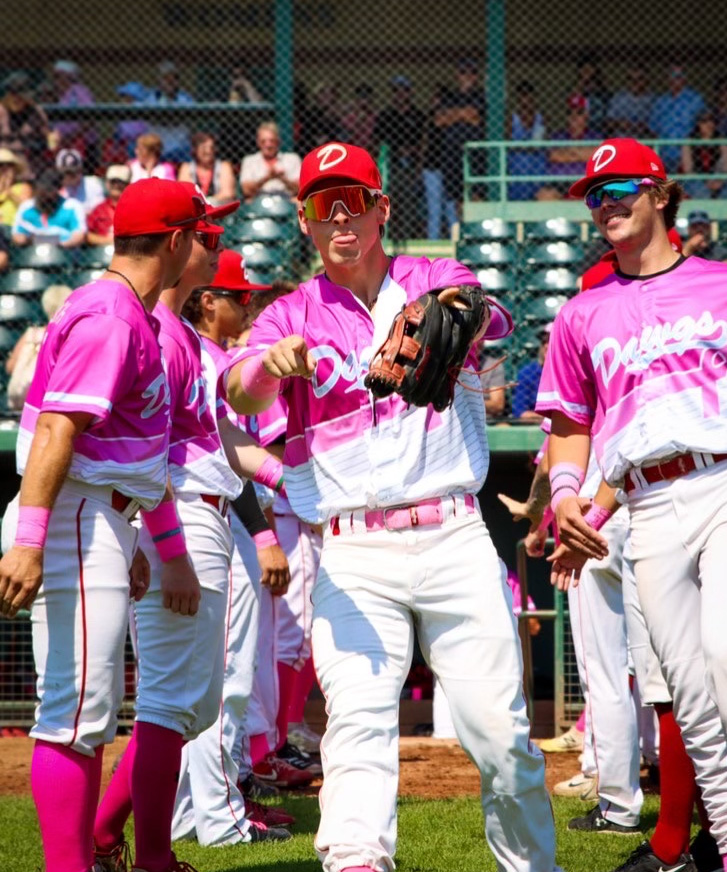 As far back as August 2020, there had been hitches in his — and everyone's —plans. A graduate of Foothills Composite High School, Cazorla Granados delayed the start of his college career because of COVID.
But one year later — this is the fall of 2021 — he headed to Missouri to suit up for Crowder College. On site, he began to second-guess the decision.
"Nothing against the program," said Cazorla Granados, "it just wasn't a good fit. Unfortunately, it wasn't the place I saw my future at."
Increasingly, it had been hard to focus. His grandma died later in the semester, in December 2021, and there were concerns for other family members still in their native Venezuela.
"Mentally, we'd been going through some things as a family."
Cazorla Granados, struggling, got his release from Crowder. And Bossier, which had expressed interest in him as a high schooler, promised to make roster room, so he relocated in January 2022. "To be honest with you, where I was mentally, it was hard to expect anything of myself — not that I wasn't confident in myself."
Reeling, he threw himself into the all-consuming routine of baseball. Practising, lifting weights, performing in games.
"I was able to put my head down and get to work, without freaking out over things that were happening behind the scenes," said Cazorla Granados. "Going through everything I went through … I didn't even look at my numbers all year. That's no word of a lie."
His new coaches tried him all over the diamond, preferring him in centre field. They also placed him at the top of the order, batting leadoff.
The newcomer's blinkers-ons mindset paid off — hitting .392 in 52 dates, contributing six home runs, 23 stolen bases, 45 runs batted in, and 59 runs.
"All I could do is get on my knees and pray to God, thank Him for everything He had blessed me with, especially after the dark last couple months," said Cazorla Granados. "Absolutely, absolutely, everything I went through at the time … it was definitely just a test to see how much I could handle.
"No one ever said this life was easy, right?"
Buoyed by the success, he came home from Bossier City at the end of the school year and, in his very first summer with the Dawgs' collegiate team, became a legitimate factor in its 2022 championship run.
"I can attest to my parents building me that way," said Cazorla Granados. "I'm so grateful. Any negativity, although I was going through some stuff, that support system I had was unreal."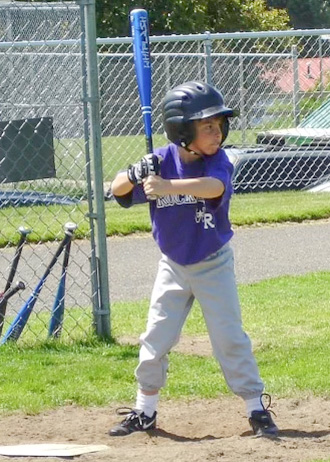 Despite being born and raised in Caracas, Venezuela, Cazorla Granados spent much of his youth in San Pedro Del Rio, a much smaller centre.
"It's a touristy little town now," he said. "A beautiful, beautiful town and very, very friendly people. I think that's why I learned to appreciate Okotoks so much. It's almost that town for me in Canada.
"My best memories are in that town. That's where my mom grew up. That's where a lot of my family is. The stuff my grandparents did in that town, they left a legacy there."
But because of the ongoing crisis in Venezuela, his family in 2010 decided to get out of the home country. With their parents, Cazorla Granados, then seven years old, and his baby brother Sebastian, two, settled in White Rock, B.C., where an aunt had moved the previous year.
It marked a hasty departure. "We didn't have the ability to send off our proper goodbyes. A lot of people have that opportunity up here in North America," he said. "It's not blaming anyone. It's just the way the world was."
Cazorla Granados calls the experience eye-opening, in part because of the language barrier in their new home land. At the time, only his father spoke English and he spent days working at a bank and nights working at a casino. "My mom had to stay home with my brother and I," he said. "We were there as a family, so it wasn't like we felt alone. But definitely a brand-new world."
At school, Cazorla Granados, an outgoing sort, managed to form a circle of good friends — a boy from Taiwan, a boy from Russia, a boy from India — in his English as a Second Language (ESL) class. "None of us knew English but somehow we were the best friends ever. It was funny. It was awesome. I'm still in contact with them to this day."
A busy kid, Cazorla Granados tried all sports in Canada. Hockey, football, basketball. "I was into it all."
But baseball, something he'd started with his dad in Venezuela, meant the most to him. Father and son would while away the hours near their condo complex, hitting, fielding, pitching, even doing conditioning.
"It just turned into our routine," he said. "Baseball was literally my everyday. That just stuck with me until there was a day when I couldn't imagine a future without it."
Into organized ball for the first time, Cazorla Granados made an impression. He remembers playing the Triple-A Mosquito provincials in Cloverdale. On the hill for the rivals was a highly regarded lefty named Matt (Tugboat) Wilkinson. No problem — he slammed a homer.
"I was a cocky little kid back then and I think I was wagging my finger as I ran around the bases," said Cazorla Granados. "I just remember Tugboat's dad yelling at Tugboat to plunk me. And Tugboat was like, 'I don't want to plunk this kid.' Next thing you know, a year later we're playing on the same team in White Rock, the peewee team. That's when Tugboat and me started talking about playing Little League the next year."
Wilkinson did go on to play Little League — and become a standout at the 2015 World Series. Cazorla Granados, meanwhile, went to Calgary to play for the Coyotes, a group coached by Steve Lloyd (whose son Matt was a local up-and-comer).
He also spent a couple of summers playing travel ball just across the U.S. border from White Rock in Bellingham, Wash., and Seattle. "A really cool experience to be a part of when I was younger," said Cazorla Granados. "Really showed me the baseball world."
Eager yet to expand his horizons, he'd heard about a small-town academy in Alberta — Vauxhall. So he rang his old Coyotes coach to get his opinion.
Cazorla Granados laughs. Because, clearly, Steve Lloyd had other ideas. "He's like, 'No, don't go to Vauxhall. Here is the Dawgs' information. This is where you want to go.'" After getting an eyeful of the setup, he agreed.
At 15, he relocated to Okotoks and joined the Dawgs Academy.
"You couldn't ignore the facilities. You just can't," said Cazorla Granados. "You don't get facilities like that in North America, unless you have a lot of money or you're at a very high level program. At the time it was a pretty easy decision for us."
Embracing the opportunity, making the most of his time, he continued to progress on the field. The end goal stayed simple — become better.
"The concept of playing baseball at the next level had already been engrained in my head," said Cazorla Granados. "It was the kind of thing — 'I'm going to get there, this is what I have to do.'"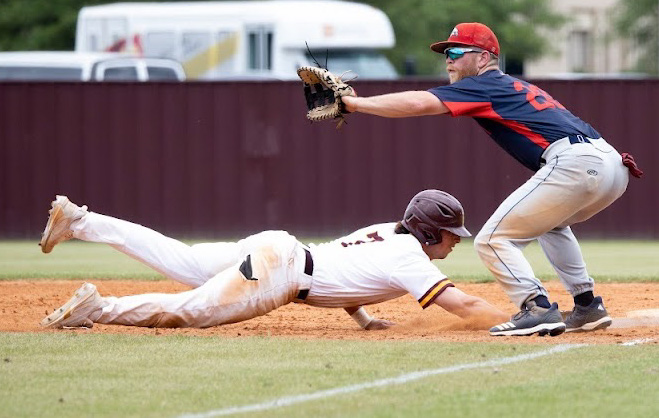 Now back at Bossier, where the Cavaliers are preparing to break into their fall schedule, Cazorla Granados is ready.
No surprise, he owns significant ambition. Asked if last season's .392 batting average has him clamouring to now reach the .400 milestone, he doesn't say no.
But he claims that's not what his target is. "I owe everything to this program," said Cazorla Granados. "That's the goal — getting to that World Series, winning that World Series. Then everything else will follow."
Including, he hopes, a chance to next season transfer to a four-year school — yes, NCAA Division 1 — where he could nail down an education degree and keep this baseball adventure rolling.
And, on the diamond, he wants to maintain his broad appeal. Proud that he's no specialist, he loves the idea of being counted on as a multi-faceted contributor. That he can make daily differences with his bat, sacrificing or slugging, with his speed, with his glove.
"I want to train myself in a way where I can be the most valuable asset in any situation, where the team says, 'That guy's going to do a job for us,'" said the 6-foot, 195 pounder. "I would describe myself as a player who is willing to do anything to win."
Especially after the 2021-22 season — managing to pile up great numbers for two clubs thousands of kilometres apart, despite personal hardship — Cazorla Granados is girded for whatever obstacles come his way.
Experience, always a great teacher, helps.
"Absolutely. There's definitely been ups and downs for sure," he said. "The Lord has used baseball to teach me tough lessons. It's forced me to stay cool when things aren't going my way. Not just in baseball, but in life.
"We're pretty spiritual people. Especially my mom's side of the family, they're some of the most positive people you'll ever meet in your life. That's because they have that undeniable faith that everything will work out."