Photos courtesy of SAIT Trojan Athletics, and Brodie Shields-Tyler.
The parcel of land is near Edmonton International Airport, and Brodie Shields-Tyler knows it well. He has history there.
At RedTail Landing Golf Club in May 2017, the Calgarian experienced a range of emotions.
During the two-day tournament — sanctioned by the Canadian Junior Golf Association — Shields-Tyler, then 16, opened with even-par 72, which vaulted him to within two shots of the lead.
Following up that with another 72, the lefty locked into second place. A dandy finish in a deep field.
"I beat a lot of really good players," recalled Shields-Tyler. "It was really good for me … one of my best tournaments ever. "
Fair enough. That, however, is not the whole story. Because, as well as he played, back-to-back three putts on the final day — on Nos. 16 and 17 — prevented him from giving front-runner Bradley McKeating a real scare.
It's the kind of frustrating lapse a golfer never forgets.
So when Shields-Tyler, these days ace of the SAIT Trojans, discovered that the Alberta Colleges Athletic Conference championship was going to be hosted by Concordia University of Edmonton at RedTail Landing, well, you can imagine his mindset.
Thrilled to be getting another official crack at the links-style track.
"I really wanted to do well again and prove to myself that I could win there."
And what do you know? Shields-Tyler went out and captured the title in dominating fashion, applying the final touches to the 54-hole event on Sept. 25.
His performance also helped the Trojans capture the mixed event (Jake Magee, Regan Colberg, Jenna Currie and Kristine Dixon) and earn silver in the men's team competition (Dylan Gunderson, Gavin Hawryluk, Trey Smith, Jadan Patel, Curtis Webster, Colberg, Magee).
SAIT's women — Janey Wilson, Jasmine Lo, Erin Kelly, Kelsey Duggan, Dixon, Currie — also prevailed.
Shields-Tyler's heroics produced the Trojans' first men's individual title since Scott Allan's consecutive crowns,1992 and 1993.
"My phone was kind of blowing up that night," he said. "Pretty much everyone in my family was texting me congrats. I got a lot of stuff on Instagram, too."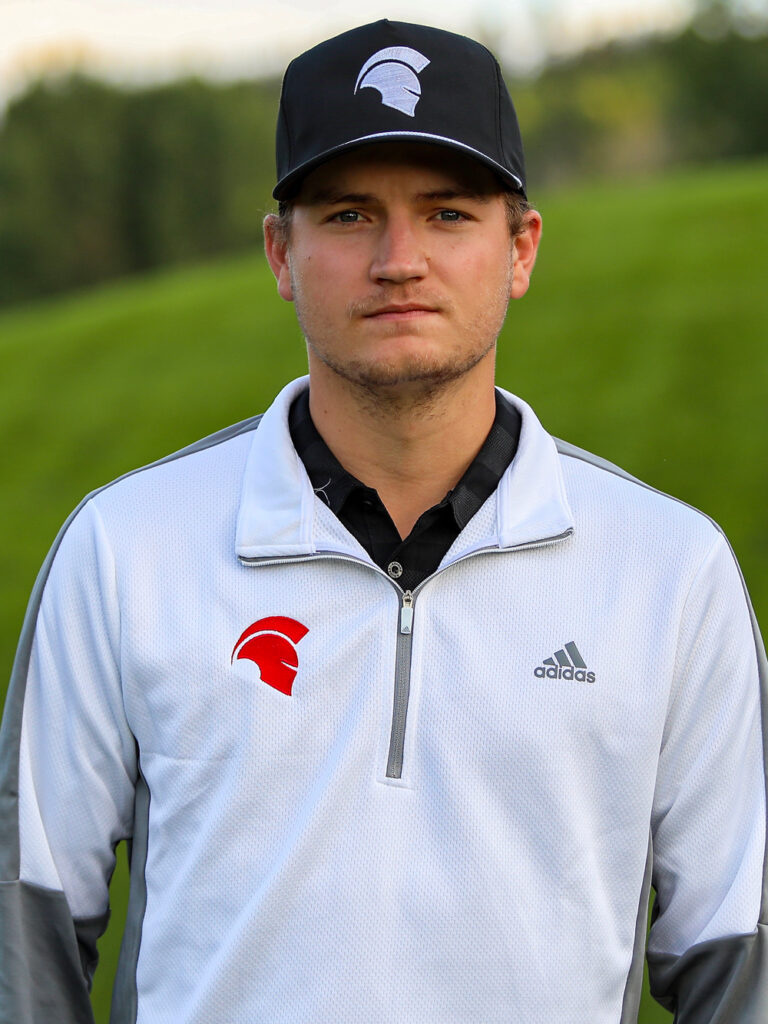 Up until this year, he'd been most proud of his showing at the 2020 Alberta Open at Wolf Creek, where, competing against professionals and the finest amateurs, he placed 24th.
But heading into the ACAC showdown, he had been on a roll, finishing third at the South Regional hosted by Medicine Hat College, Sept. 17 and 18. "That was the first time I finished a tournament under par," said Shields-Tyler, whose event-best 67 at Desert Blume Golf Club put him two under for the weekend. "I've finished at even par before, but I've never had that minus symbol at the end of a tournament.
"So my game was really good. I just needed to stay patient and let it come to me."
At RedTail Landing, his practice-round score had been 69 — which he then matched on opening day to grab a share of first place.
The next day, in the face of wicked winds, he carded a 76, which left him a stroke off the pace. "On the last hole, I lipped out for birdie to tie for the lead again. That gave me some inspiration to go out and play better the next day."
Which, without any doubt, Shields-Taylor did. Firing 67, he breezed to a four-shot triumph over Medicine Hat's Chase Broderson, a hotshot who'd claimed the North and South Regional events.
Hitting 16 greens in regulation, going bogey-free, bagging five birdies, pencilling only 3's and 4's on his card, Shields-Tyler had sealed the biggest victory of his life.
"Definitely, definitely — I haven't won in quite a long time, actually," he said. "For the last six years I've kind of only gone into really big tournaments that are really hard to win.
"This tournament may not have had the depth all the way throughout the scoreboard, but the top five to seven guys are all really good.
"It's definitely awesome to have it on the resume."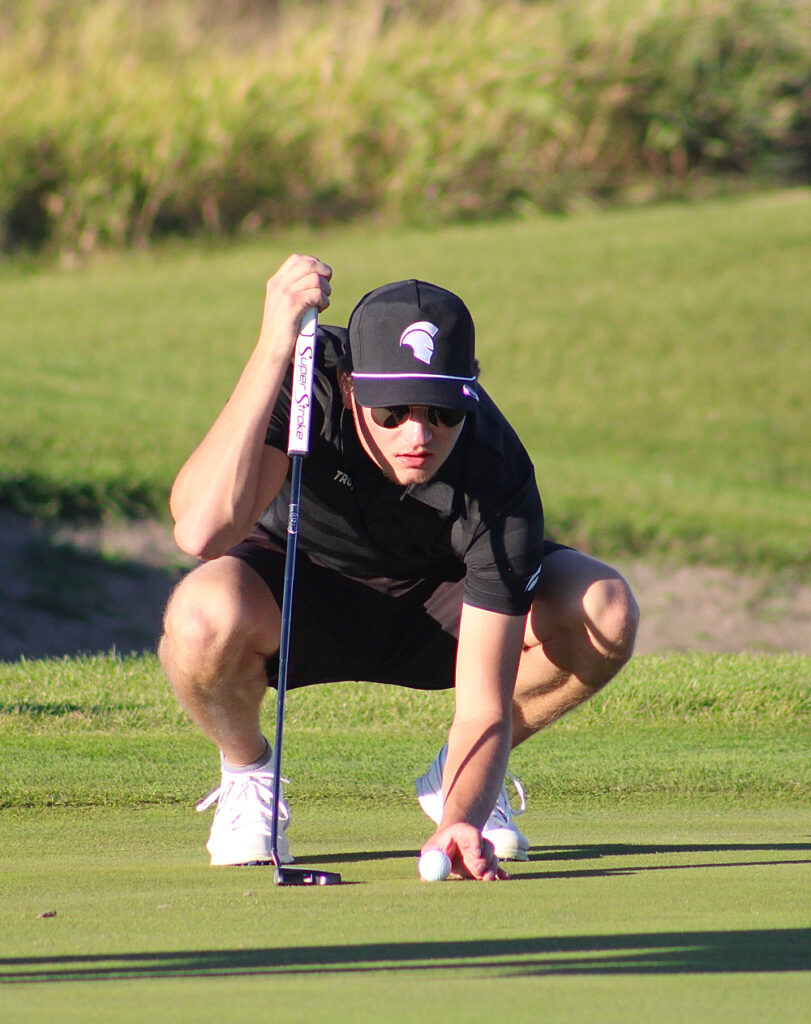 Following the steps of his dad, Tim Tyler, and his grandparents, he caught the golf bug when he was six years old.
"I just loved it." Shields-Tyler also dug hockey. "Every kid's dream is the play on the pro circuit of whatever. I always wanted to play in the NHL. I always wanted to play in the PGA."
A centre, he skated through bantam, then switched to non-contact leagues.
"I knew I wasn't going to The Show and I was a whole lot better at golf," he said. "I knew that I should probably not get injured playing the sport I'm not the best at. I started focusing on golf."
An understandable decision, because already the youngster had been making significant strides.
At 12, he broke 100 for the first time. That summer, he carved his handicap from 35 to 12.
"Just practising every day," said Shields-Tyler. "Taking videos. Hitting golf balls in my backyard against the net. Watching a lot of the pros and what they're doing. Dedicating the whole summer to playing golf."
Game nicely polished, he entered the Drive, Chip and Putt competition. At the qualifier at Whitefish, Mont., he placed second and advanced to the next bracket, this one in Seattle.
Armed with a new wedge, he dominated the chipping portion "by a fair amount," and also did well in the driving contest.
Then came the putting. "I still have nightmares about it."
The final challenge — he needed to lag a pair of long putts to within three or four feet of the cup. Doing so would earn him the title, which, enticingly, included a trip to the fabled Augusta National Gold Club.
But Shields-Tyler socked both attempts well past the hole.
"If I'd hit two normal putts I would've got to go to Augusta," he said. "It was definitely a learning experience, but I felt pretty bad."
Progress, however, continued.
At 15, he posted his first score in the 60s — in a tournament yet.
"I could always hit the ball when I was a kid," said Shields-Tyler. "It was learning to get the ball in the hole. That was kind of the big thing."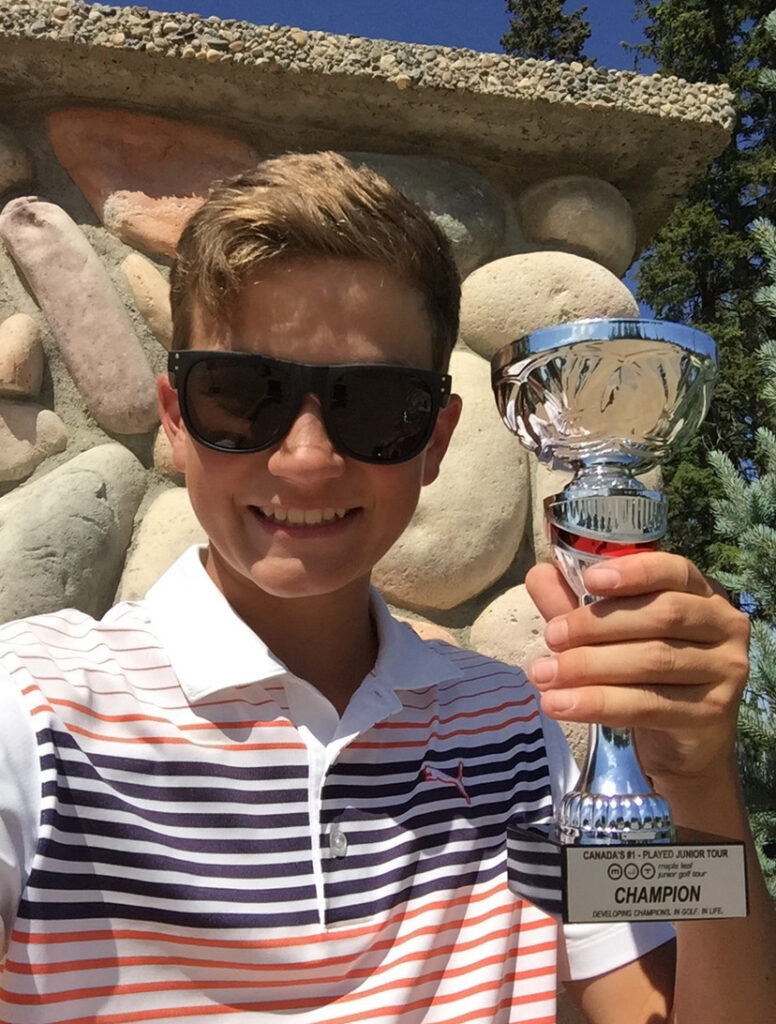 Freshly turned 22, Shields-Tyler now has his sights set on the conclusion of his SAIT playing career — the Canadian Collegiate Athletic Association championship, Oct. 18-21 at Deer Creek Golf Club in Ajax, Ont.
Last season he'd earned a spot on the ACAC all-conference team. Now — and not surprisingly — he's been named the conference's player of the year. "So it's definitely been a big stepping stone for me."
Naturally, he's excited about nationals, a 72-hole test.
"I'm at a point in my game where I don't think anybody at the tournament is better than me," said Shields-Tyler. "My ball-striking skills haven't necessarily gotten a ton better in the last couple years, but the last couple tournaments my mental game has started to finally reach my ball-striking ability.
"So I think I can absolutely go out there and shoot three or four rounds in the 60s and have a really good shot at winning. If I can do really well and potentially have a shot on the last day of winning, then the season will have been a success."
Over the years, Shields-Tyler has sharpened his game all over the city — Elbow Springs, Pinebrook, Valley Ridge, Country Hills, and now River Spirit. He's unsure of where his golf journey will take him next.
"I'll see how well I can do at nationals."
Since he's used up only two years of college eligibility, an offer from an American school isn't out of the question. "The opportunities are unlimited," he said. "If I keep shooting in the 60s, it's hard to argue with the numbers."
Shields-Tyler will soon graduate with his business supply chain diploma, and his girlfriend is considering relocating to Australia. That represents another option. "To see if I can work as a pro, maybe play in some tournaments. Getting to play all year-round there, my game should get into better shape, too."
Because this is a guy who likes to golf, but clearly loves to compete. So the dream remains alive.
"I mean, you can play till you're 80 years old, so I'll keep grinding," said Shields-Tyler. "I definitely thought I'd be doing better right now, but I'm still pretty happy with where my game's at.
"The ultimate goal — I always thought I could be a professional athlete. So, in five or 10 years, I could see myself playing on some sort of professional tour.
"I think I've got it in me to try to get better every day."