Photos courtesy of Brian Bookstrucker and Kelly Hofer.
On Twitter, Mark Tewksbury's rollout is impressive. A single month's worth of posts reveals what would be a lifetime of greatest hits — for someone else.
But for the Calgarian, this is simply his day-to-day existence.
Why, there he is sitting beside Sir Bob Geldof at a high-profile event. Oh, now he's at York University, delivering remarks at the convocation ceremony and receiving an Honourary Doctor of Laws.
Look, there is Tewksbury, a member of the Honour Procession at Queen Elizabeth II's funeral.
This month? He travels to Ottawa where he'll be appointed as a Companion of the Order of Canada — for, as it turns out, the second time.
"They had to do an emergency (ceremony) in London" — with Governor General Mary Simon and Prime Minister Justin Trudeau on hand — "so I could wear all the formal insignia at the (Queen's) funeral," he explained. "It was great. But they still allow us to go to the Rideau Hall investiture, so we can share it with our family and friends."
Then the pace will slacken for Tewksbury, who, ever engaging, is always in demand. Never more so than in recent months.
"This fall just seems to be very strange," he said. "I'm busy, back to a level more intense than pre-COVID. I don't intend to stay there long. I don't want to go back to that lifestyle. But I kind of had to oblige. Since everyone that cancelled an event, it all got re-booked for this fall, so I just caught in that."
Tewksbury, 54, does have a day job. He operates a leadership training program with Debbie Muir — Great Traits (thegreattraits.com) — something they've been doing for 15 years. "I love it. We've got 123 people going through right now." Because of the pandemic, coursework had been forced online. They've decided that classes will stay virtual. "It's a fabulous model."
When away from work, the 1992 Olympic champion will not be found in the local pool. He laughs. "The smell of chlorine is kind of done for me." But you can spot him spinning around the local bike paths.
"I spend an hour every day, just loving the city."
The other day, Tewksbury — three times a winner of the Scott-Mamini Award as the Calgary Booster Club's male athlete of the year (1990, 1992, 1993) — offered his thoughts on a range of topics.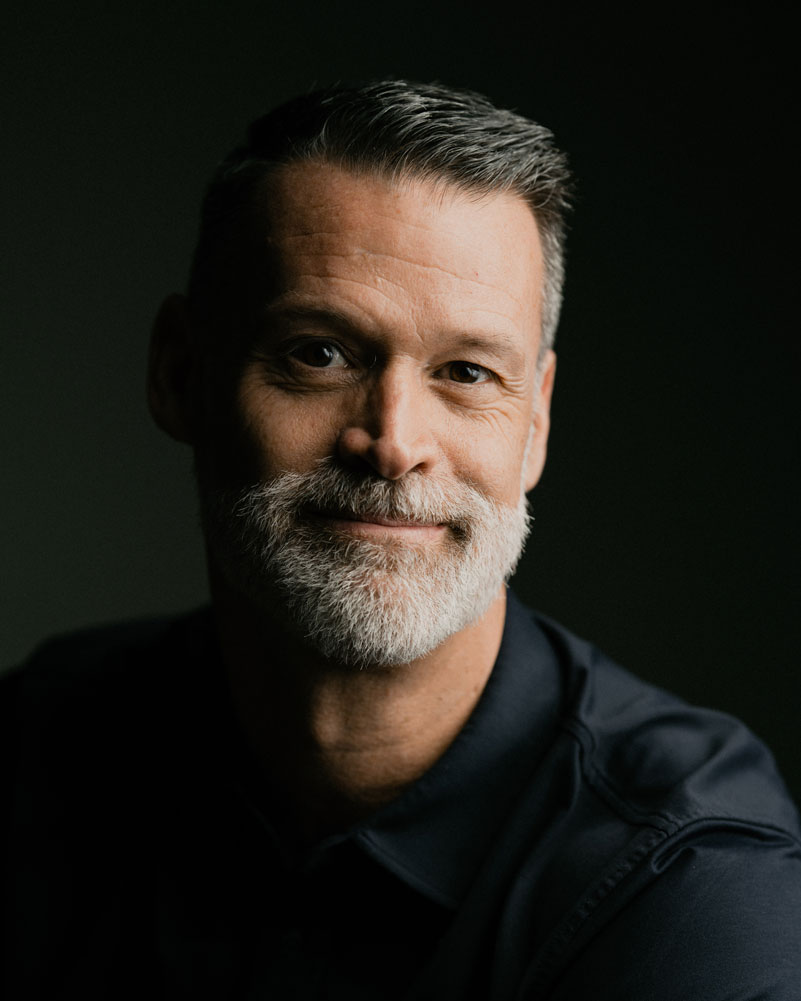 It was hard to miss the news of your presence at Queen Elizabeth II's funeral. The event itself was an international story, of course, and your invitation to be part of the Canadian delegation (which included actress Sandra Oh, performing artist Gregory Charles, Cross of Valour recipient Leslie Arthur Palmer) also garnered headlines. How did it come about?
On the Wednesday, I was basically going about my normal life. Wednesday afternoon, I had to (decide to) accept or not. By Friday, I had to get to Ottawa to get on the prime minister's plane. Then I was in this surreal adventure for three and a half days, then plopped back into my regular life late Monday when the plane got back to Ottawa.
It was being part of history, really, and super surreal. I'm watching The Crown again and just realizing, "My god. I was at her funeral. I just can't believe it." And what an honour, right? I mean, we started the procession in Westminster Abbey at 10:05 a.m. We were the beginning of the state funeral. So it was surreal not to just be there, but to be in it.
It was strange. Everyone knew what I'd done. It was like winning the Olympics. Suddenly, everywhere I went people wanted to talk about it. I didn't even think of that part of it, because you're so isolated in this bubble.
After a slight delay for my ruptured bicep surgery, it was wonderful to celebrate my 30th anniversary of winning gold in Barcelona with a few friends recently. 30 years!!?? How does that happen? pic.twitter.com/TklQvgIDaM

— Mark Tewksbury C.C., M.S.M., OLY (he/him) (@marktewks) August 26, 2022
⭐️ Team Canada Rewind ⭐️

30 years ago today at Barcelona 1992, @marktewks won Olympic 🥇 in the men's 100m backstroke 😲

🎥 Rewatch this thrilling race with Mark as he explains what he was thinking about as he 🏊 to an Olympic record👇 pic.twitter.com/zu14DunJIG

— Team Canada (@TeamCanada) July 30, 2022
The math is easy — the 30th anniversary of your gold-medal race at the 1992 Olympic Games in Barcelona was this summer. Is that something you celebrate — or do you even take note? Is it just another day?
Unfortunately I ruptured my biceps in a really freak accident in June, and I had to have surgery on July 30. So my 30th anniversary was spent at South (Health) Campus. That's OK. I did celebrate later with some friends and family.
Some Olympians put their medals on display. Others tuck them away in a sock drawer. Where do you keep your medal collection (which, in addition to the gold medal, includes a silver from the 1988 Games in Seoul and a bronze from Barcelona)?
They're all together. They're actually sitting out, not hugely on display, but they're also no longer in a sock drawer. I have a house filled with art and they are a piece of art.
It's funny. Lots of athletes, upon reflection, say that on the morning of their big day they felt sluggish or that their warmup was crummy. Was there any indication, any hunch, that you would prevail in the 100-metre backstroke that day (setting an Olympic record and edging, by 0.06 seconds, favourite Jeff Rouse)?
I felt good because I slept. I'm not a very good sleeper. Whatever I did the night before enabled me to sleep till 6 a.m., so I felt quite refreshed.
It's a small club — people who have stood on the top step of an Olympic podium and listened to their national anthem. What do you remember about that experience?
I was in a bit of shock. It would take a few days for everything to set in. A little bit like being at the state funeral. You're just running on adrenaline, energy — not enough time to process. It's just too intense to process things that quickly.
There wasn't really time to pause and reflect. I had to regroup (for the next day's 4 x 100-metre medley). I was too wired — I didn't sleep the whole night. I just rested and knew the guys really needed me to have a strong split if we were going to have a shot at a medal.
(That team — with Jon Cleveland, Marcel Gery, Stephen Clarke — ended up earning bronze for Canada.) And that was the last time you raced, period?
That was it, that was it. I got back to Canada. It was so big. I was on the cover of TIME magazine. My agents were lining things up. I'd been speaking (at events) for four years and was pretty good at it already. At some point, I just realized, "Oh, I don't think I'll probably ever swim again."
I was 24. At that time, I was (considered) relatively old, I would say, for a male swimmer. We were kind of tied to the college system and athletes tended to retire when they got to around that age and started to get a career.
And nowadays? Still head to the pool for workouts?
(Laughs) No. I don't swim at all. I never really swam again in the pool. No need. Loved it. Got what I needed from it.
It's a hard sport. Hayley Wickenheiser, her son was a swimmer. I'll never forget when she came up to me and said, "Wow. I know now how hard your career was." I think people don't appreciate just how tough swimming can be as a sport.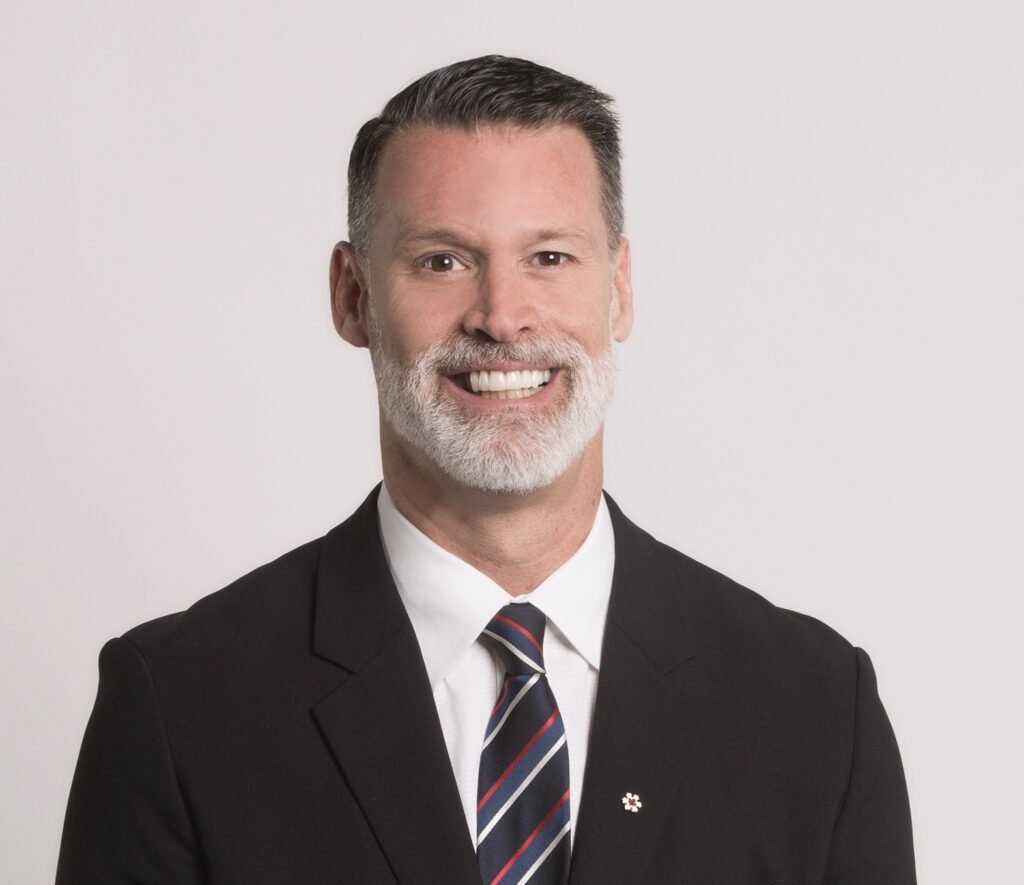 At the time, there in Barcelona, did you have any idea what post-Olympic life would look like?
No. Because you're in an environment where people are winning medals all the time at other events. I spent a lot of time going to watch other sports, especially athletics. At some point in the week I kind of had a moment where I was really overtaken while watching a (medal) ceremony, realizing, "Oh my god. I actually won."
Just to be clear, that was a great moment. But I've had many better moments since winning the Olympics. I'm one of these strange anomalies where it was just the beginning of interesting things in my life — it wasn't the peak.
So that one race really did change your life?
Yeah, of course it did. It's never really been the same.
Now, looking back, do you divide your life into pre- and post-1992?
No, it's just a continuum. A bigger moment was when I came out in 1998. There was certainly a pre-reality and a post-reality to that. There's always been defining moments.
Your devotion to activism, to advocacy, to promoting diversity, inclusion, respect, is impressive. How did that path reveal itself to you?
Listen, it was totally just an evolution. I would never have imagined speaking about such private matters publicly. It's the way life unfolded for me.
I really have a hard time with injustice. I will stop on the street if somebody is abusing somebody. I just can't walk past it. And it's got me in trouble many times because I might step into a dangerous situation. But I've faced it myself.
I lost a big speaking contract — it was discriminatory — because they thought I was gay and I wasn't even out yet. That was just the moment where I decided, "Well, if I'm being discriminated against and I'm not even being honest about who I am, at least let them discriminate against who I am, not who they think I might be." And it just went from there.
Maybe it's seen as brave to speak out, but it just felt like a necessity to save my own sanity. To stop the lies and just have some integrity in my life. And it was one of the best things I ever did.
I happened to do it early. I was one of the very first Olympic — and certainly, male — champions to speak openly about sexuality. So, just by virtue of that, over time, there's been a great payback. Even though it was very hard at the time to be the first, history treats you quite kindly sometimes when you're in that position. Certainly, I've felt that in the years since.
You're an author (Inside Out: Straight Talk from a Gay Jock), a performer (the one-man show, Belong), a speaker, an activist, a television commentator, if you meet someone at a cocktail party — someone who somehow doesn't know who you are — and they ask you what you do for a living, how do you respond?
(Laughs) I've always hated that question. I don't know what I would say. It would depend on the situation — I have a lot of things to draw from.
I'm also vice-president of the (Canadian) Olympic Committee right now, so that's kind of an easy title to throw out there.
These days it's impossible to not hear about the heat that many national sport organizations are feeling. And Hockey Canada is hardly the only one. There's outrage. Recently there have been headlines about a lawsuit against Water Polo Canada. What's your take on all this?
Listen, we understand that there's really some challenges in sport culture in this country. I'm proud to be part of the (Canadian) Olympic Committee that can influence it. Unfortunately, we don't have jurisdiction over our members. They have their own boards of directors, their own autonomy. But certainly we have a lot of influence and we're doubling down on that right now and seeing how we can make the sport system much, much better.
I would like to believe (that it's leading towards something better), for sure. I think back to the crises we had with doping and Ben Johnson in my era. As a system, we really looked at it and we all agreed to some fundamental standards that we would uphold as a country. We made huge ground there. We actually became a world leader in that area.
It's always difficult to face (issues) when you're falling down and when there's some serious problems. But at the end of the day, you're better for looking.
What's a recent athletic performance that's wowed you? (Tewksbury hems and haws before talking about recent performances, period, that have grabbed his attention.)
I was in Toronto a little while ago and I went to see a David Bowie documentary and a great exhibit by (Kent) Monkman at the (Art Gallery of Ontario) and the musical Singin' in the Rain, which was actually surprisingly fantastic.
I love excellence. If I see something that's really great, I kind of cry a little. I get really touched. I never know when it's going to happen. It could be watching The Voice on TV — some singer will just blow me away — or it could be going to see a really powerful art show or a great sport performance. All walks of life in all forms.
I've always taken my inspiration from a fairly broad spectrum.
Your resume is remarkable — honourary degrees, Companion of the Order of Canada, inductions into multiple halls of fame, even being recognized as a Calgarian We Love. At this point, you can't have any complaints.
I love it. I love my life. It's so interesting. I never know what's going to come.
This year I did Canada Reads (CBC's literacy program, in which Tewksbury made the case for Washington Black, a novel by Calgary's Esi Edugyan). I had an honourary degree come out of nowhere. I was invited to the state funeral of the Queen. It's been, like, "Wow." It's really fun. I'm open to opportunities. I tend to take things when they come and that (approach) has served me really well.
There's always something every year that's out of left field, a really interesting project that keeps me on my toes.