Photos courtesy of U Sports.
It was a championship game that had all the hallmarks of a classic.
Come from behind victory: check.
Buzzer-beater equalizer: check.
A golden goal: check.
Underdogs for the win: check.
It was also a historic triumph for the Mount Royal University (MRU) Cougars, who secured the school's first U SPORTS Women's Hockey Championship with a 4-3 win over the Concordia Stingers in Montreal on March 19th.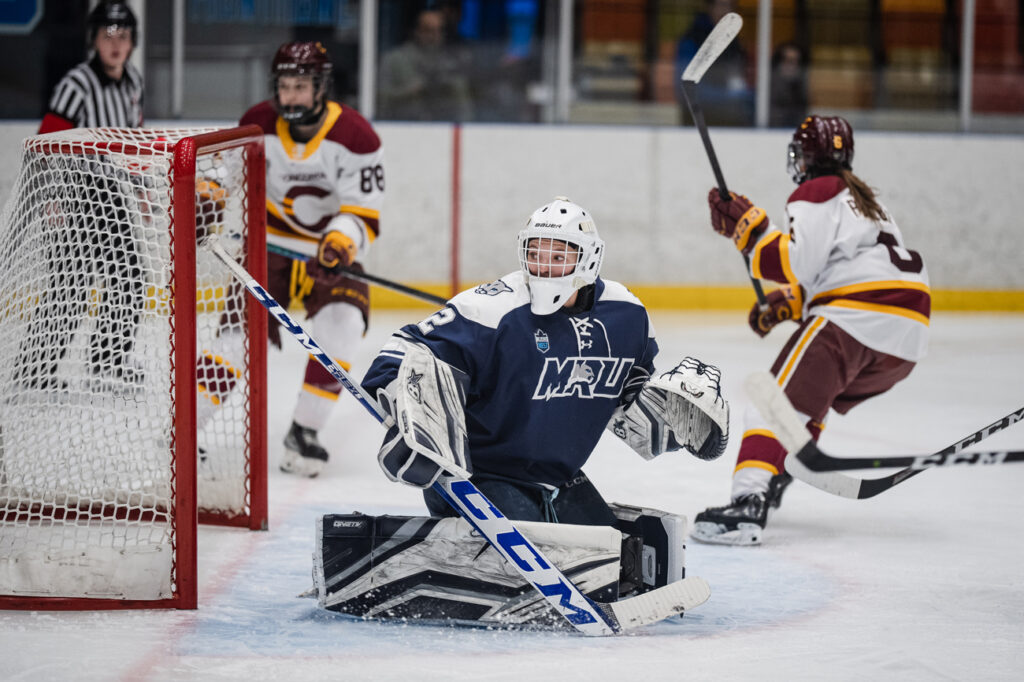 Calgarian Kaitlyn Ross, who was named the most valuable player of the tournament, was between the pipes for the Cougars. She recently took the time to share some of her thoughts on winning the national title and what lies ahead for her athletic endeavours:
Q: First off, congratulations! It looked like that final game against Concordia was a real rollercoaster. Walk us through the emotions of that game. You fall behind, then take the lead, then fall behind again – and then Breanne Trotter equalizes with less than two seconds left in regulation. What were you feeling when you guys tied it up and sent it to overtime?
A: Oh, the emotions going through me were crazy. I was on the bench watching the clock count down and I started crying because I thought that was it for us, and then, boom, Bre scores that goal with 1.8 seconds left and I'm still crying on the bench, but happy tears this time. Quite the rollercoaster.
Q: How nerve-racking was the overtime? You had to kill off a penalty in OT before you earned the win. I assume there was plenty of stress before the relief of the golden goal?
A: Yeah, the overtime was kind of crazy. There were probably about three or four times where Concordia almost scored but killing off that penalty was huge for us. I think in the moment I kind of blacked out what was happening and I had to rewatch the game to relive what I was going through and I probably had just as much stress watching again.
Q: What does it mean to you to be such a major part of Mount Royal University's first ever U SPORTS national championship team? That's a nice piece of history that can never be taken away from you.
A: This is something that you can't even put into words. It's been a couple of days already and it still doesn't feel real, that we did that and we're National Champions. This is something I will never forget.
Q: You were also named the MVP of the tournament. What did that mean to you?
A: Yeah, obviously I was a bit shocked when they called out my name. It is nice to get the individual recognition for my hard work this year, but nothing will ever top this team and being champions.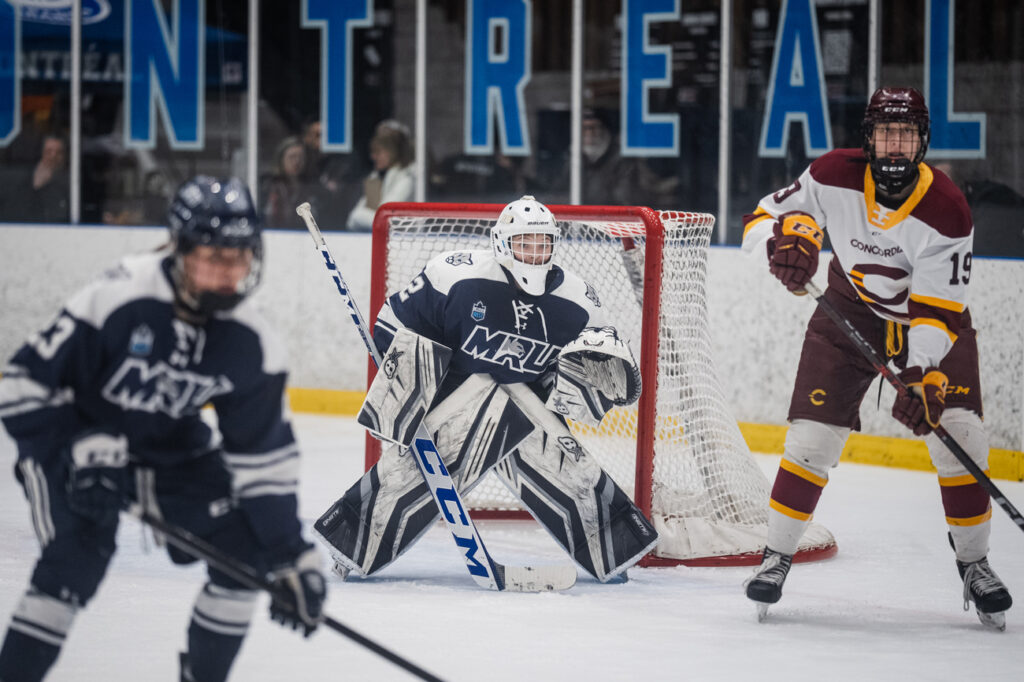 Q: The Cougars were an eight-seed squaring off against the defending national champs. What was the mindset for the team, both heading into the tournament and that championship game?
A: You know, I think being put in that eighth seed we were really underestimated, but we knew we were a good team and had the ability to beat any team we faced. We had no pressure on us and we just went out there and played Cougars hockey. The championship was just another game and we were confident and ready for it.
Q: Looking back at your season as a whole, this was an excellent campaign for you. You played 34 games, more than your last two seasons combined, and posted a 1.41 goals-against average, a .935 save percentage, 20 wins and nine shutouts. Did you feel locked in throughout the 2022-23 campaign or were there some bumps along the way for you?
A: I definitely had to face some adversity. Getting back to the second half after the break I was struggling a bit to keep the puck out and in that same time frame I pulled my hip and that was something that was tough to work through but I found a way and finished off the year strong.
Q: You also play baseball at a high level as a catcher. Are you at a stage where you need to make some decisions about which sport to play or are you still planning on pursuing your diamond dreams with Baseball Canada's national team?
A: I'm hoping I never have to give up either of them, and as for now I am still planning on pursuing hockey and baseball.
Q: You've played baseball alongside Madison Willan, who is a forward with the University of Alberta Pandas. She is another gifted two-sport athlete. Do you guys keep in touch and compare notes on playing both sports?
A: Maddie is probably one of my best friends. We both understand what it takes to play ball and hockey at a high level, and she is always there to help me out when it's needed and also push me out of my comfort zone when needed.
Q: Who have you leaned on the most among your family, friends, coaches and teammates to achieve athletic and academic success over the last few years?
A: That's a hard one to pinpoint. I think it has to be a combination of everyone. Without my family, teammates, coaches and friends I couldn't be where I am today, and I am very grateful to have the people in my life that I do.
Q: What's next for you, both academically and in the sports world?
A: I have two more years of U SPORTS eligibility that I am planning to use up and then after that I am hoping to play pro hockey somewhere like the PHF (Premier Hockey Federation). I think eventually I will get my master's in psychology, but right now the focus is more on pursuing sports while I still can.
Mount Royal University is hosting an event at 3:30 p.m. on Monday, March 27th at Cougars Athletics and Recreation concourse – located at 4825 Mt. Royal Gate S.W. in Calgary – to celebrate the national championship. The reception will be attended by Head Coach Scott Rivett, captain Tatum Amy, members of the women's hockey team and MRU President and Vice-Chancellor Timothy Rahilly.