A proud voice of the Calgary Stampeders, a decorated Olympian, and the reigning Conn Smythe Trophy winner highlight the Calgary Booster Club's annual award announcements.
The Calgary Booster Club today unveiled its Athletes of the Year, based on performance during the 2022 calendar year, and the winner of its most prestigious award, Sportsperson of the Year:
Sportsperson of the Year — GREG PETERSON, former Calgary Stampeder, current radio colour commentator
Henry Viney Trophy (female) — ISABELLE WEIDEMANN, speed skating
Scott-Mamini Memorial Award (male) — CALE MAKAR, hockey
Jack Gregory Award Winner – ANDREAS WALTHER, multiple sports
Award winners, including Honoured Athletic Leaders and endowment recipients, will be officially recognized on April 23rd at the Calgary Booster Club's 69th annual Gala. Tickets for the reception at the Glenmore Inn & Convention Centre are available at: https://www.eventbrite.ca/e/69th-annual-calgary-booster-club-sports-gala-tickets-575149596927.
SPORTSPERSON OF THE YEAR — GREG PETERSON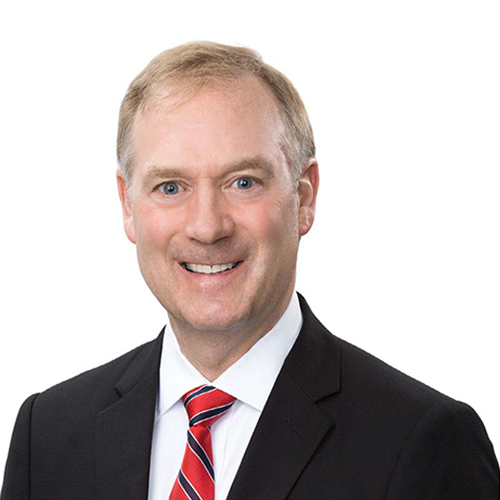 It's safe to say that Greg put his Stamp on Calgary's Canadian Football League (CFL) franchise and the city's football scene. The defensive back did so first on the gridiron for nine years between 1984 and 1992, receiving All-Star honours in 1990 and helping the Stampeders claim a Grey Cup championship in his final CFL season.
The graduate of Dr. E.P. Scarlett High School and Brigham Young University wasn't done with football when he took the shoulder pads off. While entering a career in law, Greg also became a radio commentator, covering the Stamps, and the president of the Greater Calgary Amateur Football Association. A born and raised Calgarian, Greg spent over three decades coaching and managing amateur football.
In 2022, he and broadcast partner Mark Stephen were inducted into the Alberta Sports Hall of Fame. The 770 CHQR personalities are the longest-serving broadcast tandem in the history of the CFL. Greg was named an Honoured Athletic Leader by the Calgary Booster Club for his work as a sports builder in 2011.
HENRY VINEY TROPHY — ISABELLE WEIDEMANN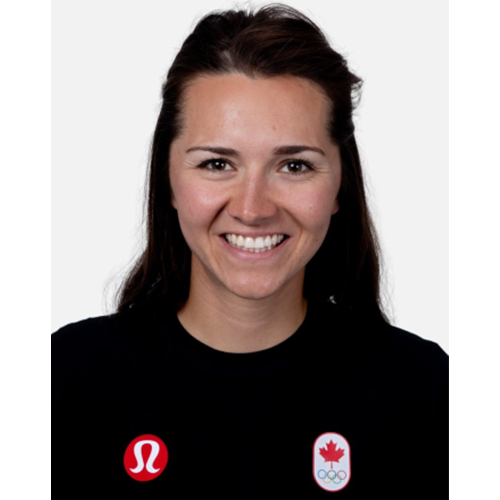 Isabelle bookended the 2022 Winter Olympics in impressive fashion.
After winning Canada's first medal at Beijing – a bronze in the 3,000-metre speed skating event – the Calgary-based athlete added two more medals to her collection: a silver in the 5,000-metre race and a gold in team pursuit. That made her just the third Canadian to win more than two medals at a single Winter Olympic Games, joining fellow speed-skating legends Cindy Klassen and Gaetan Boucher. As a result, Isabelle was selected as the flag bearer for Canada at the closing ceremonies.
The Winter Olympic Games marked the culmination of the Ottawa-born speedster's podium prowess. She captured a World Cup gold medal in 2018-19 in a 3,000 metre race and finished fourth overall in World Cup long distance standings that season. In 2019-20, Isabelle improved to second overall in the World Cup long distance standings after becoming a familiar face on the podium.
Isabelle, who began speed skating at age 12, competed in numerous sports in high school, including soccer, swimming, rowing and track and field. She was the recipient of the Art Smith Endowment, presented jointly by the Calgary Booster Club and Parks Foundation Calgary, in 2020.
Other Nominees:
Ivanie Blondin: speed skating
Christine de Bruin: bobsleigh
Brianne Jenner: hockey
Caeli McKay: diving
Rebecca Smith: swimming
SCOTT-MAMINI MEMORIAL AWARD — CALE MAKAR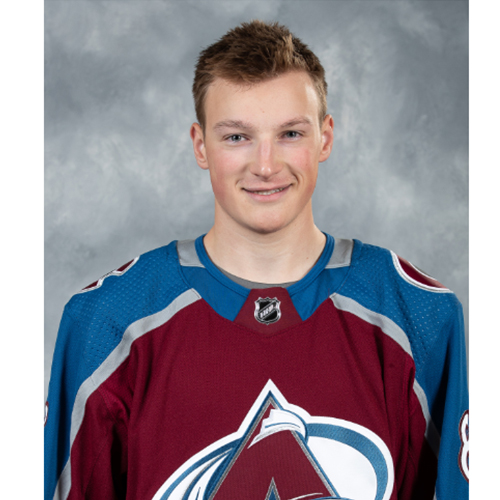 "Find a Cale Makar somewhere."
That was the advice of Colorado Avalanche captain Gabriel Landeskog when asked what aspiring National Hockey League (NHL) teams should do if they hope to win the Stanley Cup. He made the comments just moments after lifting hockey's Holy Grail and the remarks perfectly suited the unicorn-like play and achievements of the Calgary born and raised defenceman in 2022.
Cale already had a Calder Memorial Trophy, awarded to the NHL's top rookie, from the 2019-20 season, as well as a James Norris Memorial Trophy, presented to the league's top blueliner, from the 2021-22 campaign. He also had a gold medal from the 2018 World Junior Ice Hockey Championships.
The only big prize left for the fourth overall selection from the 2017 NHL Entry Draft to claim was Lord Stanley's Cup, an achievement he accomplished in a spectacular way in 2022. Through 20 playoff games, Cale scored eight goals and recorded 21 assists for a total of 29 points. He also logged more than 27 minutes of ice time each game and played sound defence for the Avs.
Cale's background in hockey reflects his southern Alberta roots. The right-shot D man played in the Crowchild Blackhawks minor program before he laced up his skates at the bantam and minor midget levels in the Northwest Calgary Athletic Association (NWCAA). In addition, he racked up numerous awards playing in the Alberta Junior Hockey League (AJHL) for the Brooks Bandits from 2015 through 2017.
To celebrate his Stanley Cup victory, Cale paraded the trophy along the Bow River on a Calgary Fire Department boat before taking it back to his childhood home to eat pancakes out of it with his parents, Gary and Laura. Other stops included a slurpee run, ice time at Crowchild Twin Arena, an Alberta Children's Hospital visit and some special moments with grandma at a Calgary senior living facility.
Other nominees:
Ted-Jan Bloemen: speed skating
Stephen Calkins: swimming
Stefan Daniel: para triathlon
Wes Heffernan: golf
Eric Lutz: track and field
JACK GREGORY AWARD WINNER – ANDREAS WALTHER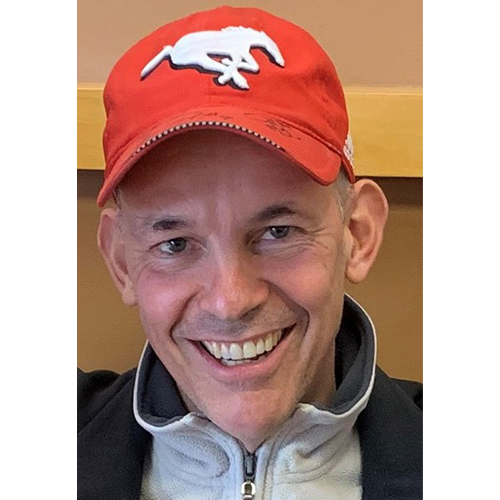 Andreas, who has been with Special Olympics Calgary for 25 years, has always shown great sportsmanship and leadership. He is very athletic and is always willing to offer his support and knowledge to other athletes. Andreas has participated in nine different sports and is never afraid to ask for advice, which is a great quality in a leader.
He was diagnosed with cancer in December of 2021, but knowing how important physical activity was to health and wellness, Andreas continued to attend programs and work through his treatments, which exemplifies the true spirit of the Special Olympics.
Andreas is always willing to help newer athletes. If he notices them having struggles with an activity, he is eager to support and guide them.
As an advanced skier, he encourages other skiers and if he experiences a difficult run, he will shake it off, ask how to improve himself and then run through it again. During competitions Andreas can often be seen cheering on other athletes, to the point that coaches frequently comment about how outstanding it is to see his support for everyone.
Andreas continued to train for the provincial games that were held in Strathcona in February even though he was going through his cancer treatments. When he attended the program on the hill, he gave it everything he had and no one would have guessed that he had just completed his treatments. As a result of his commitment and dedication he won two gold medals in the advance grouping. Andreas exemplifies the true spirit of Special Olympics sportsmanship and leadership.
---
The Calgary Booster Club has celebrated athletic excellence and community leadership since 1952.
For More Information:
Ian Wilson
Content Manager, Calgary Booster Club
Tel: 403-891-4269
[email protected]
Rob McLeod
Digital Media Manager, Calgary Booster Club
Tel: 403-618-2946
[email protected]