- 1958 Sportsperson of the Year -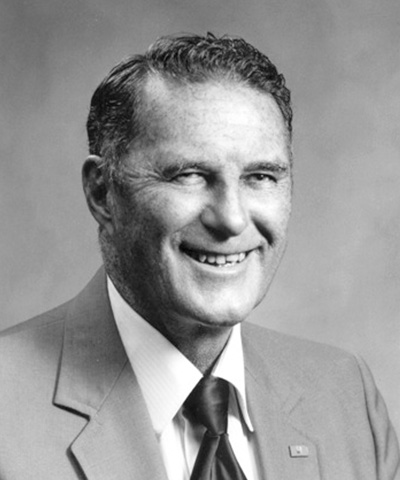 Calgary sport builder who worked tirelessly for advancements of hockey, football soccer and golf organizations.
Especially active in growth and development of Calgary Soccer and the building of the South Indoor Centre, housing seven pitches.
President of Soccer Alberta, Canadian Soccer Association Canadian Senior Golf Association.
First Chair of the Saddledome Foundation, a volunteer board representing the City of Calgary as owner of the Saddledome. Board is responsible for the disbursement of funds paid by the Calgary Flames Hockey Team primarily to: the Parks Foundation, Amateur Sports Program, Calgary Olympic Development Association, (CODA) and Hockey Canada.
Inducted in Alberta Sports Hall of Fame, 2011 and recipient of Alberta Achievement Award in 1989.