- 2019 Sportsperson of the Year -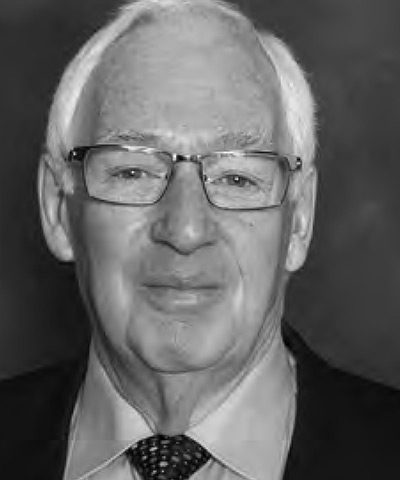 Don has volunteered and led sports groups in the City of Calgary for over 40 years.
He began coaching with the Calgary West Little League baseball in 1989 and since then has coached at the Major, Junior, Senior and All-Star baseball levels with many of his teams qualifying to participate at provincial championships. He was also President of the Calgary and District Softball Association when he was inducted into the Hall of Fame by the Commercial Men's Fastball Association in 1987. He has continued in the role of Commissioner of Calgary Babe Ruth Baseball Association since the mid 1990's which has included trips to the Babe Ruth World Series with the Alberta Champions on many occasions.
Don continues to work on the Stampede Rodeo and Chuckwagon committee which he began in 1981. He has also served on the Board of Directors for the Calgary Brier and the annual Mac's Midget Hockey tournament and was a Board Member for the the Calgary Canucks Junior Tier A hockey club for 8 years. In his own community of Rutland Park Don has spent time as a volunteer Director, Vice-President and Casino Chair.
Over the years Don has coached in the Novice, Atom, Pee-Wee and Bantam divisions of the Calgary Minor Hockey Association.
During the 1988 Calgary Olympic Winter Games Don served as supervisor of the off-ice officials. That led to his role at the 2002 Salt Lake City Olympic Winter Games, where he was the official scorer for the Men's Gold Medal Hockey Game. Don also worked the Vancouver Winter Olympic Games in 2010.
Don was supervisor of all off-ice officials for the 2011 World Junior Hockey Championship held in Calgary, and then in 2012 supervised all off-ice personnel for the Alberta Senior Winter Games Hockey Tournament.
Presently Don has been the supervisor of the off-ice officials for the National Hockey League in Calgary since 1981 (38 years). In 2006 the NHL honored Don with a 25-year service award.
Don works quietly behind the scenes and very few know the full extent of his contributions. His humble demeanor embodies precisely what the Sportsperson of the Year celebrates in the City of Calgary.