- 1954 Sportsperson of the Year -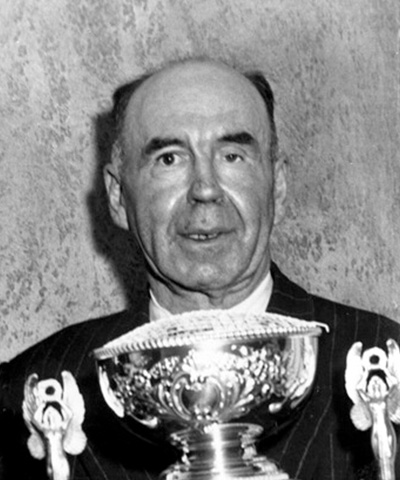 This is the first year the Calgary Booster Club recognizes "The Sportsperson of the Year" – a man or woman who contributes unselfishly and at times with sacrifice to themselves, in the interest of sport in Calgary.
Musty a long time West Hillhurst resident coached and managed hockey teams for 33 years. He coached in the Big Six Hockey League, an intermediate league which at times involved junior and senior teams. He is responsible for organizing a commercial league in 1945, was also a trainer for Hillhurst Hustlers hockey team and a sponsor of a midget team.