- 1956 Sportsperson of the Year -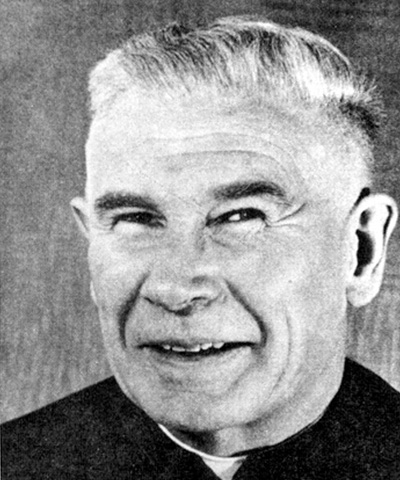 A Basilian priest, who started teaching in1933 at St Mary's High School and displayed a genuine love for youth, instilled a value for hard work and joy for loyalty.
Coached, football, track and field, basketball, boxing, hockey, no one was left out, anyone with an interest had a role, his only demand, "do your best"
Carried a full teaching load, developed St Mary's athletic program and was the Calgary Separate School District supervisor of Physical Education. He worked closely with his Public School Board counter parts to foster a spirit of healthy competition between the districts and coordinated joint athletic programs.
1949- 64 St Mary's dominated high school football and track and field, repeatedly winning city and provincial titles.
Member of the Order Of Canada, Alberta Sport Hall of Fame , two (one to each school district) grade twelve scholarships awarded annually in his name.