- 2023 Sportsperson of the Year -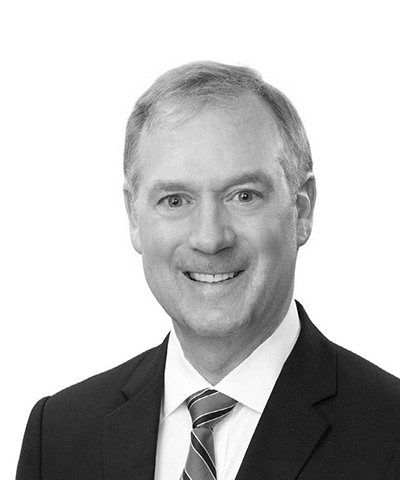 Greg Peterson was born and raised in Calgary and spent his entire minor football career playing in the Calgary minor football system. He played three years of football for the Colts of the Calgary Bantam Football
Association, who were City champions all three years he played (1972, 1973, 1974). In two of those years (1973 and 1974) he was selected as the league's top offensive running back. In his high school years, he played AAA Midget hockey, high school football, basketball and track for Dr. E.P. Scarlett and was a member of the Spartan track team. In his grade 12 year, Greg was awarded the "Harry Hood" Award for the City of Calgary's top high school football player and the "Birk" award for the City of Calgary's top high school overall athlete.
After high school Greg was recruited by many top U.S. college football teams and accepted a football scholarship at Brigham Young University, where he graduated Cum Laude in Business Finance. In 1983 he was on the NCAA Football Academic All American team. After graduating from Brigham Young University, he was drafted by the Calgary Stampeders and played nine years in the CFL with the Stampeders (1983 to 1992). In 1990, Greg was a CFL All‑Canadian and West Division All Star. He was a member of the 1992 Calgary Stampeder Grey Cup Champion team.
After his professional football career, Greg has been active in the Calgary minor football community coaching city and provincial championship teams at all levels including coaching the Calgary Bantam Football All Star Selects team for the past 18 years. He is the president and a director of the Greater Calgary Amateur Football Association. He is also the president and a director of the Calgary Spring Football Association. Peterson was one of the initiators and a driving force in the multimilliondollar construction of the three artificial turf fields, the stands, locker rooms, and amenities at Shouldice Athletic Park. He and Tony Spoletini were also the initiators and forces behind the construction of the indoor dome at Shouldice Athletic Park which provides affordable access to necessary practice, game, and performance facilities in the winter months.
Greg is in his 26th year as the color commentator and the pre-game and post-game analyst for the QR77 radio broadcasts of the Calgary Stampeders. In May, Greg will be inducted into the Alberta Sports Hall of Fame, class of 23, in recognition of the time he spent playing CFL football and more recently, giving back to the sport through his
community involvement.
Greg is a senior partner at the international law firm, Gowling WLG LLP, practicing in the area of Corporate finance and securities law. He is the head of the firm's corporate finance and private equity group. He is also a director of the Calgary Chamber of Commerce.
Greg and his wife Deborah are the parents of three children and six grandchildren.