- 1978 Sportsperson of the Year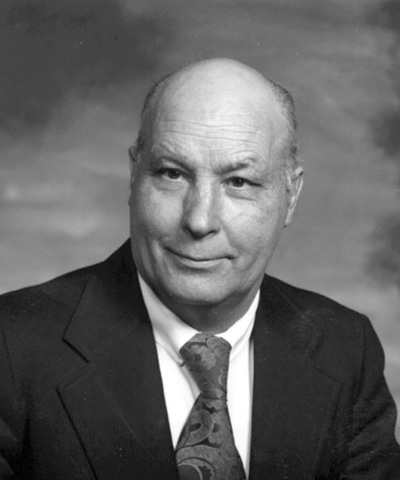 Harry Maubert must be known to everyone who has participated in amateur sports in Calgary in the last 30 years.
Born in Calgary, Harry participated in hockey, football and fastball prior to World War II. He retired from competition himself following his return from the navy in 1945.
For the past 33 years Harry has helped to mold the character of our athletes through his dedication to amateur sports in several capacities.
Harry is probably best known for his efforts in hockey refereeing and baseball umpiring. He still referees as many as 175 hockey games each winter and 80 baseball games in the summer. Harry's running commentary with players, fans and officials calms frayed nerves in pressure moments. He always compliments players on well executed plays and offers friendly advice when things go wrong. His knowledge, enthusiasm and dedication inspires younger athletes and reinforces the emotions of older athletes.
In 1971 Harry was honored by the Booster Club for his involvement in Community sports and it is with great pleasure that we now add the name of Harry Maubert to the distinguished list of "Sportsperson of the Year".