- 2017 Sportsperson of the Year -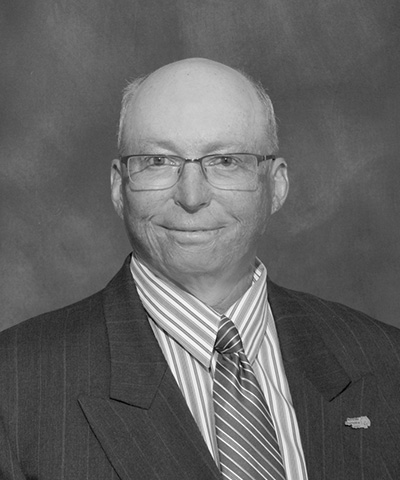 Jack Gregory has been the ambassador as well as the face of Special Olympics Calgary for nearly three decades. He has served as a Board member for the Special Olympics for over 20 years and is currently Past Chairman of the Board. Jack also continues as a Special Olympics coach in both curling and golf. Jack has made numerous donations along with providing subsidized sports equipment and uniforms for Special Olympic events and programs. Jack has represented Special Olympic Calgary provincially, nationally and internationally.
Jack's involvement goes much more than that. He is now renting the front office section of Tuxedo Source for Sports to Special Olympics Calgary. When Tuxedo Source for Sports celebrated their 50th anniversary in 2010, they hosted a celebration gala and auction which raised $50,000 for Special Olympics Calgary. Jack's generosity, kindness and love for the Special Olympic athletes has never wavered for the last 28 years.
Jack has served as a coach in both baseball and hockey and has volunteered and supported numerous fundraisers and casinos for sport groups in Calgary. Jack and Tuxedo Source for Sports have contributed all types of sports equipment to virtually every minor sport in Calgary. Much of this equipment was donated or given to sport groups at deeply discounted costs.
Jack was instrumental in establishing the very first Calgary Minor Hockey Equipment Drive that provides gear to families that would otherwise be unable to afford new equipment. The funds collected started one of the first player subsidy programs allowing less fortunate kids the opportunity to play hockey. Jack later helped create the first Calgary Minor Hockey Golf Tournament, where all funds raised were used to subsidize deserving hockey players. Jack through his business signed Bauer Hockey as the major tournament sponsor, ensuring the tournament was successful for many years. Jack has received multiple awards for his contributions to both Calgary Minor Hockey and Little League Baseball.
Jack and Tuxedo Source for Sports have been actively involved with Mac's Hockey tournament for over 30 years. He is currently the Director of the Mac's Tournament Scholarship Program which awards a total of eight $1500 scholarships each year. Jack continues to support the tournament in many ways which may include driving a truck, supervision of ticket sales and deliveries.
Jack has been involved with the Calgary Oldtimers Hockey Association for more than 20 years, providing financial support to deserving athletes, Junior A, university and college hockey teams and awarding academic scholarships to a wide range of athletes. Jack has served on multiple committees within the Association and is currently the Vice President.
The Calgary Booster Club takes great pride in recognizing Jack Gregory as the 2017 Sportsperson of the Year.