- 1984 Sportsperson of the Year -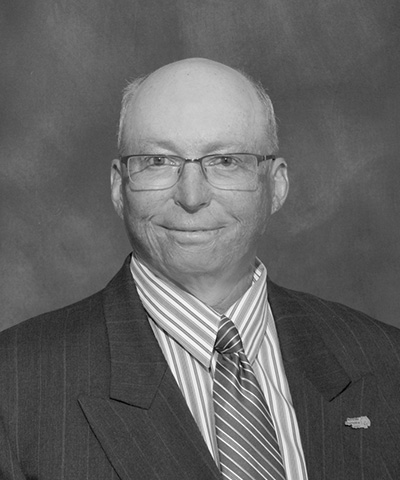 A native Calgarian, Deak has been involved in hockey, baseball, track and field, football, as a player, coach, official, executive, and administrator. Following his playing days, Deak was a timekeeper in the High School Football League, was a Judge at High School track meets, and refereed hockey in the old Western Canada Junior League, Central Alberta Intermediate League, and the Calgary Oil Hockey League. As a leader, Deak served as a Director on many organizations, such as the Boys' Camp Cadasiu at Bragg Creek, the Canadian Wheelchair Games Association, and was Director and Vice-President of the Alberta Track and Field Association.
Deak Cassidy's first love, however, is hockey, where he was a "rink rat" in the old Victoria Arena from 1936 to 1952. His playing career started in the late 1930's, taking him from Minor through to the Senior level.
Upon retiring from playing in 1953. he turned his attention to the administration part of the game. He has helped to organize several scholarships sponsored by the Calgary Old Timers' Hockey Association, and was one of the original founders of the Calgary Booster Club Hockey School back in 1966, which is still going today.
Deak was General Manager of the University of Calgary Hockey club for four years, and was Executive Director of the Calgary Stampeder Senior Hockey Club from 1968 to 1970. and he is still very active in the Calgary Old Timers' Hockey Association, as well as the Calgary Booster Club, which he is an Honourary Life Member, and also a Past President.
Married to Margie, with a son and a daughter, and three grandchildren, Deak has been employed by Canadian Reserve Oil and Gas as Purchasing Manager. Deak spends much of his spare time on the golf course, or at the curling rink, and the Booster Club is proud to add his name to the distinguished list of former Sportsperson of the Year.