- 2016 Sportsperson of the Year -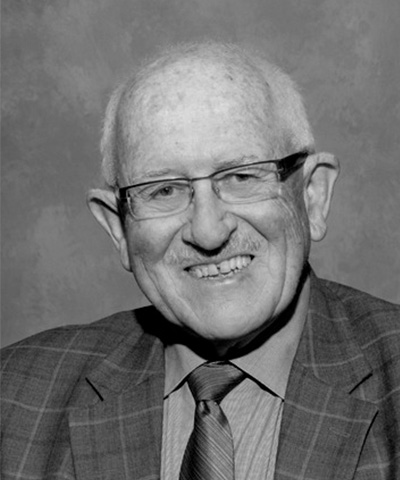 Joe came to Canada with his wife Kay from his native Ireland in 1966 where he continued to play soccer and was introduced to the sports of baseball & Canadian Football. In 1970 a friend introduced him to sport of Rugby and the rest is history. Joe joined the Saints Rugby Club and quickly became familiar with the game. Thirteen years as their president and twenty-six years as their coach resulted in an Honorary Life Membership in the Saints Rugby Club. In 1977, a teacher friend asked Joe if he would be willing to volunteer as a Rugby coach at Henry Wise Wood High School.
Forty years later, he is still coaching the Rugby teams at HWW. Joe has also been an Official, Administrator and Clinic organizer for the Calgary Senior High School Athletic Association. For his efforts he was chosen by the CSHSAA in 1998 to be the namesake on the Booster Club Rugby Scholarship Award for the Outstanding Student Athlete in that sport. Joe has never made a single cut on any high school team he coached. He always says: "If they aren't cut out for Rugby, they will cut themselves."
Joe has been a Rugby referee for over thirty years on the Local, Provincial and National levels. His many administrative duties have included: Vice-President of the Calgary Rugby Union, Manager & Coach of Calgary teams to England, Wales and Hawaii, Director of the Alberta Rugby Union, Adjudicator of Referees, and Rugby Seminar presenter. Some of Joe's honours include: Alberta Rugby Union "Coach of the Year" in 1989, Calgary Booster Club Honored Athletic Leader in 1993, and Irish Culture Center Distinguished Award in 2008.
In summary, Joe has devoted 40 years as a volunteer to the sport of Rugby as a builder, administrator, coach and official and is still active in the sport today. He has made a significant contribution to amateur sport in Calgary.