- 1973 Sportsperson of the Year -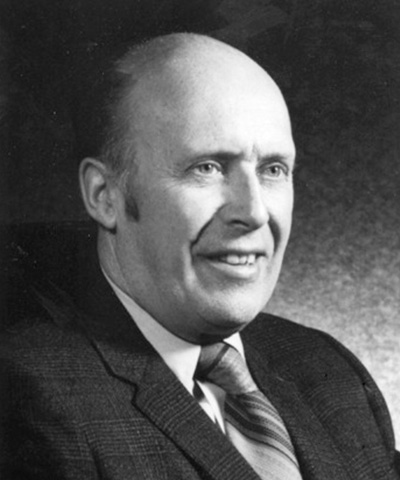 Calgary has been blessed in that many individuals have chosen to make their talents for the organization, direction and administration of a strong pattern of school and community physical education and recreational services available freely and generously. No individual has contributed more in this regard than John Mayell.
The Booster Club has previously honoured two other members of the school system who have given inspirational leadership to thousands of Calgary youngsters in naming Father Jim Whelihan and Ward Steckle as Sportsperson of the Year.
Mayell is undoubtedly of the same calibre as Steckle and Whelihan.
Mr. Mayell has served this community in many capacities. He joined the staff of the Calgary School Board in the year 1940. His major contribution to the welfare of Calgarians young and old has been as an educator. He has served as teacher, counsellor and administrator for the schools of the City. In each of these roles he has earned the highest praise for the enlightened and dedicated leadership.