- 1981 Sportsperson of the Year -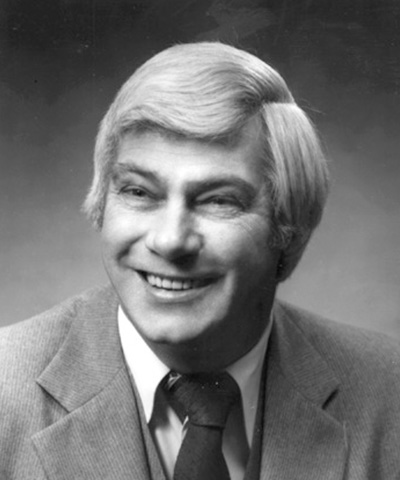 A native Calgarian, Stan has been involved in hockey, baseball, track and field, football, and his community as a player, coach, official, executive, and administrator. Following his playing days, Stan coached Pony Grad baseball for two years, taking the Yankees to Brandon in 1959 for the Western Canada Championship. He also umpired in the Calgary Junior Baseball League for ten years.
In track and field, Stan set the record for the mile run while attending Western Canada High School, a record which stood for four years. After playing high school football at Western Canada and one year in the Alberta Junior League, Stan has worked as statistician for both the University of Calgary and the Calgary Stampeder football teams, the latter for a period of twenty years. A community leader, Stan has served as President of both the South Calgary and Fairview Community Associations, playing a prominent role in the planning and construction of the Fairview Community-owned arena.
Stan Jaycock's first love, however, is hockey. His playing career started with the Victoria Community Association, graduated to Junior 'A' and Junior 'B' in Calgary, and then college hockey at Colorado College. For the past 26 years, Stan has been associated with the Calgary Junior 'B' Hockey League as a player, coach and executive. He is presently coaching the Juvenile 'AA' Buffalo Stampeders. Stan was also Assistant Coach of the Calgary Spurs who won the Wrigley Midget Tournament for Canada in 1976 and is presently a Director of the Calgary Spurs Junior 'A' Team. Married, to Marge, with son Randy and daughter Cindy, Stan has been an account executive for CFAC Radio for over 25 years.