- 1989 Sportsperson of the Year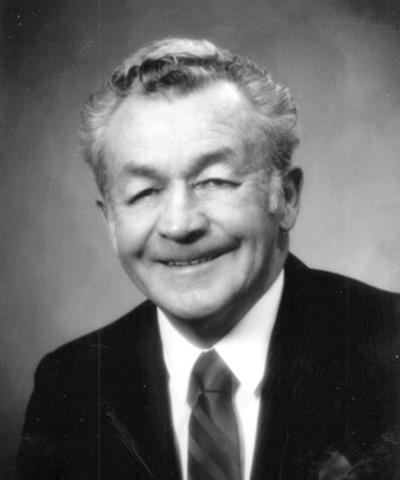 Ted Bancks has been involved in both coaching and administering amateur sport in Calgary since 1958. He began coaching minor football and in 1962. he served on a committee that pioneered the Calgary Bantam Football Association (CBFA). He coached the Highwood Hilltoppers from 1964 to 1971, served as CBFA Assistant Commissioner from 1972 to 1986, and has been Commissioner since 1986.
In addition to his football coaching. Ted has extensive coaching experience in hockey, soccer, and Little League Baseball. He has also served as Renfrew Community Sports Director and as a volunteer with the Winter Olympics and the Rick Hansen Run.
In his spare time. Ted volunteers at junior high school wrestling meets and continues to enjoy his retirement. He is active in hockey, curling, cross-country skiing, golfing, and fishing. Ted was recognized by the Calgary Booster Club in 1985 for his outstanding contributions to the community. Congratulations to Ted Bancks. the Calgary Booster Club 1989 Sportsperson of the Year. His thirty-plus years of commitment to amateur athletics in the City of Calgary make Ted a worthy recipient of this prestigious award.