- 2013 Sportsperson of the Year -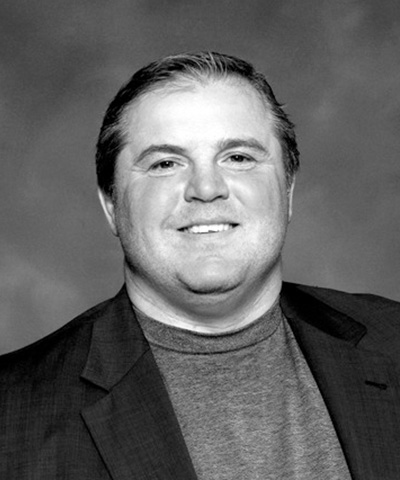 Tony, is the oldest son of Italian immigrants. He has brought honour and pride to the Spoletini family name in Calgary through his many achievements and successes.  Successful individuals are those whose drive, commitment, vision and passion set them apart. Tony has all of these attributes and more!

Success has always been an integral part of Tony's life. As a youth he succeeded on the soccer pitch and the football field. His high school team, the St. Francis Browns, were undefeated and City Champions for three consecutive seasons. He joined the University of Calgary Dinos, as a 17 year old freshman, he was a member of two consecutive Vanier Cup Championships and Canada West Rookie of the Year. He was signed by the CFL Edmonton Eskimos and was a member of the 1988 Grey Cup team. He was traded to the Calgary Stampeder's and played in the Grey Cup and lost to the Toronto Agronauts.
Tony retired from professional football in 1992 and joined his Stamp teammate cousins, Tom and Mike in the highly successful restaurant /catering, Spolumbos, Fine Foods and Deli. Spolumbos is a name recognized by many Calgarians not only for their fine products but also for the ongoing support for diverse organizations from church groups to the sport and fine art community.
Tony passion for football has never wavered and he has been one of the key people in the growth of Calgary minor football. He has coached Atom, Bantam, and Midget football dedicating hundreds of hours to young athletes. A parent of his Bantam football team wrote of his passion, fairness and remarkable sense of humour. "Win, lose or draw Tony could be found leading his team in song, in a humorous game or exercise. His young charges felt the real joy of playing the game".
Tony was instrumental in developing grass roots football within Calgary and surrounding rural areas.
 He was a leader in the development of the Calgary and Area Midget Football Spring league which has provided many players a new opportunity to play football.
Tony is credited as being the driving force behind the improvement and development of football venues in Calgary, He teamed with Calgary Cowboys Football Association executives and the Calgary Shriners to fund and build "Shriners Field" complete with lights: home field for the Midget and an Atom football leagues. As vice president of the Greater Calgary Amateur Football Association, he was in charged of fund raising and one of three members overseeing construction of the facilities at Shouldice Athletic Park. The facility is cited as one of the finest of its kind in Canada made up of three artificial turf fields, grandstands, press boxes, scoreboards, lights and entry plaza.   
Tony has given back to his Alma Mator. He was a volunteer coach and is a significant supporter and important member of the annual Dino's 5th Quarter fund raising dinner as Co-chairman and Co-Master of Ceremonies. He is valued as a mentor and resource for the officer group and board of directors of this group. His personnel efforts have raised substantial dollars for Dino football scholarships.  Tony has also volunteered his time as the color commenter for the Dino football games on the Fan 960.
He has been responsible for coordinating the Stampeders alumni spring football camps which not only provides young players a chance to learn the game from former CFL players but also raises money for the Alberta Children's Hospital. Tony is a former board member and currently an active member of the Stampeder alumni.
Tony also supports his Italian roots as a member of the Italian Sportsman Dinner Board.  His personality, wit and charm as co master of ceremonies annually attracts sold out dinners.  His amazing humour and talent has Tony receiving and volunteering for countless speaking and emceeing engagements for charities.
Tony has been recognized by Dino Football – Lou Goodwin Award for Outstanding Service 2008 and Football Alberta – Outstanding Service Award for Football in Alberta 2009.
Tony has brought his passion to every facet of his life:  dedication to his family, Lisa and their three sons, philanthropic, he and his business partners support numerous causes and as a humble volunteer. His vision and drive has resulted in the development of football facilities which will benefit thousands of young athletes and adults for many years to come. His commitment as a coach, and contributions to the development football leagues for Calgary youth insures his "love of the game" will continue to inspire.
Ladies and Gentlemen, it is an honour to introduce our 60th Sportsperson of the Year for 2013, Mr. Tony Spoletini.