- 1970 Sportsperson of the Year -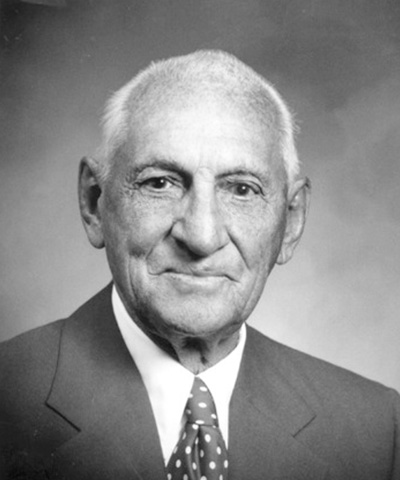 Ward Steckle, educator, sportsman and gentleman is Calgary's Sportsperson of the Year as selected by the Calgary Booster Club. Ward Steckle has been a Calgarian since 1935, coming here from the City of Edmonton. He participated in junior and senior baseball, junior and senior hockey as well as being one of the better gymnasts in the city.
In his early years in Calgary Ward taught in the elementary division of the Calgary Public School Board and later was appointed head of the physical education department at Crescent Heights High School. He coached a number of athletic teams at Crescent Heights and earned himself a reputation as an excellent coach and leader.
In 1944 he became supervisor of physical education and director of athletics for the Calgary Public School Board and during this period he also served as Secretary to the Board of Governors which controls athletics in the City Schools.
In 1953 he was appointed principal of Western Canada Senior High School, which position he held until he retired at the end of the school term in 1969. Ward has the distinction of being one of the few physical education directors to achieve the administrative position of principal of a Senior High School.
Ward's greatest asset was his ability to command the respect and admiration of the students with whom he dealt in his years in the educational system. He has been an inspirational leader to all students and athletes regardless of whether or not they were a member of his team or a student in his school. He believes sincerely that participation in athletics develops character in our young people and results of this philosophy are well evidenced in the young men and women participating today in our business and professional world who were fortunate enough to have been associated with Ward Steckle.
As an indication of the respect and admiration which Calgarians hold for Ward Steckle he was honoured on his retirement by former students who rewarded he and his wife with an all expense paid trip to Hawaii. As a recognition of his contribution to the academic world Ward received an honourary degree of Doctor of Laws from the University of Calgary at the convocation in 1969.
The Booster Club of Calgary is proud to be able to recognize a man of the character of Ward Steckle. The Club, along with thousands of Calgarians say, "thank you Ward, and future health and happiness to you".