- 1990 Sportsperson of the Year -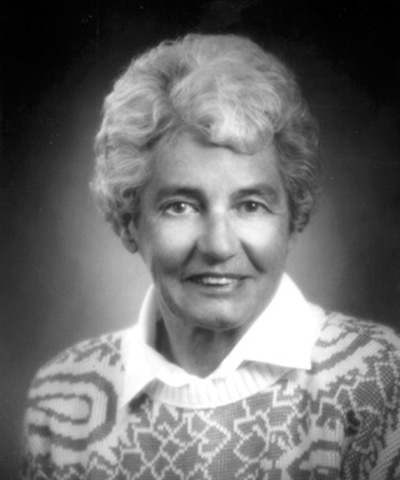 Dee Read has dedicated her entire life to the betterment of her sport – alpine skiing. In the process, she has achieved a level of respect that is international in scope.
In the 1940's she was a world-class competitor and a Canadian Champion. She captured the 1948 National Downhill and Combined titles at Mt. Norquay. Dee entered the coaching ranks following her competitive career assisting in age-group programs. During the 1960's she coached the University of Calgary Women's Ski Team and was also involved in the organization of the Lake Louise Ski Club.
Mrs. Read moved into the administrative area during the 1970's serving in various posts from club to international levels. Her technical expertise became internationally regarded. As one of very few female technical delegates in the 1970″s she worked at grassroots to World Cup and Olympic calibre races. Dee has worked tirelessly for the Canadian Ski Association locally, provincially, and nationally. She offered her experience to CODA and OCO during the planning and presentation of the 1988 Winter Olympic Games. She has published numerous ski-related papers, has received an Alberta Achievement Award (1978) and still strives to improve skiing.
She has been married to Dr. John for some 42 years and is the mother of four former top ski racers (Janet, Ron, Ken, and Jim). The 63 year old is also a doting grandmother of four (Kim, Davey, Andrew, and Stephan).
Dorothy A. (Dee) Read, whose dedication, determination, charm and common sense have benefited skiing in Calgary and throughout the world is a very worthy recipient of the Calgary Booster Club's 1990 Sportsperson of the Year Award.