- 1967 Sportsperson of the Year -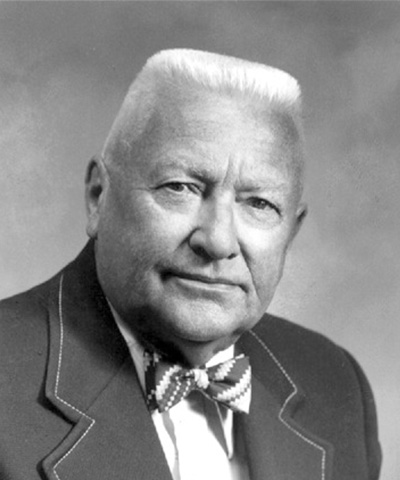 Mr. Softball, Ed played, umpired and administrated in the sport for over 40 years.
He was the leading influence in the building of the Renfrew Fastball Park which was later renamed "Ed Corbett Field".
Ed was a founding member of the Canadian Amateur Softball Association and of the Calgary Softball Umpires Association.
He was president of the Alberta Amateur Softball Association and represented Canada at the World Softball congress.
He spent 15 winters refereeing in the Big 6 Hockey League, the Industrial and Garrison Hockey Leagues.
Ed is member of the Alberta Sports Hall of Fame and Softball Canada Hall Of Fame.